'Larry Crowne' Trailer #2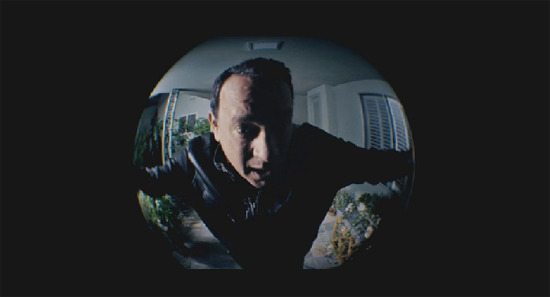 Larry Crowne, the second film in which Tom Hanks worked behind the camera as director, is one that I've mostly passed over in the last few months. It stars Hanks as a guy who loses his job and goes to community college as part of an attempt to rebuild his future. He makes new friends, joins a scooter gang, and falls for one of his teachers, played by Julia Roberts. (Yep, it's a big-screen alternate version of Community.)
Tom Hanks tweeted out a link to the film's second trailer, which provides the first look at George Takei's work in the film, among other things. Check it out below.
So: nothing here that is going to change the minds of people who aren't fans of Tom Hanks or Julia Roberts, but as romantic comedies go it looks like a cute, reasonably entertaining endeavor. If you've got a soft spot for eager, affable romcoms, this is going to be right up your alley.
Tom Hanks expressed some surprise that this trailer ended up being 'web-only' and I can see that — it would play well in front of an audience. The cut's a little rough, but in this case I think that actually adds a bit of appeal.
Larry Crowne hits on July 1.
Oscar® winners Tom Hanks and Julia Roberts reunite for a dramatic comedy about how the hard knocks from today's recession inspire one everyday guy to undergo a personal reinvention: Larry Crowne. Until he was downsized, affable, amiable Larry Crowne (Hanks) was a superstar team leader at the big-box company where he's worked since his time in the Navy. Underwater on his mortgage and unclear on what to do with his suddenly free days, Larry heads to his local college to start over. There he becomes part of a colorful community of outcasts, also-rans and the overlooked all trying to find a better future for themselves...often moving around town in a herd of scooters. In his public-speaking class, Larry develops an unexpected crush on his teacher Mercedes Tainot (Roberts), who has lost as much passion for teaching as she has for her husband. The simple guy who has every reason to think his life has stalled will come to learn an unexpected lesson: when you think everything worth having has passed you by, you just might discover your reason to live.