First Look: Elizabeth Banks In 'The Hunger Games,' Plus More Set Photos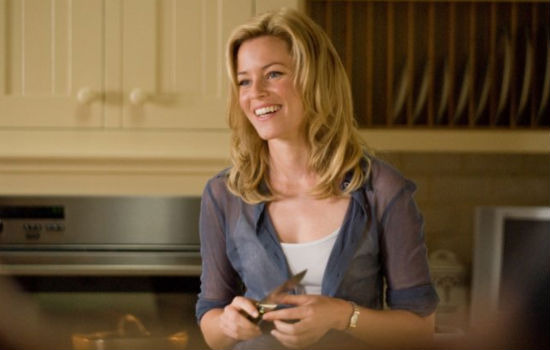 UPDATE: We've been asked to take the photos down. Sorry everyone.
News on The Hunger Games front has cooled down in recent weeks now that the film is shooting. Director Gary Ross is hard at work on adapting Suzanne Collins' hit novel and while we know exactly what his star, Jennifer Lawrence, looks like as the lead character of Katniss Everdeen, we still aren't sure what some of the other major stars are going to look like. Several set photos have begun to leak out and this latest batch includes an awesome look at Elizabeth Banks as Effie Trinket, a well-to-do woman who is tasked with wrangling Katniss and Peeta (Josh Hutcherson) from their lowly District 12 to the high-class capital before they fight to the death in the Hunger Games. Check out the photo, and a few others from the set, after the jump.
Thanks to FanGirlTastic (via Collider) for the images. The first one is of Elizabeth Banks as Effie Trinket, the next two are of Josh Hutcherson as Peeta and Willow Shields as Prim Everdeen, Katniss's sister. Notice how totally different they're dressed as opposed to Effie, a good representation of how different the Districts are. The other image is of the Hall of Justice, one of the main buildings in District 12 as well as a symbol of Panem, the name of the country composed of 12 Districts.
Removed at the request of Lionsgate
Having read the books, that's exactly how I thought Effie Trinket would be dressed. Like an over the top, stereotypical Southern woman from the 1940s. Big hair, big clothes, very beautiful but almost too made up. And the dirty, bland look of the District 12 kids is spot on too. Now I just can't wait to see how Woody Harrelson looks as Haymitch, a resident of District 12 who has became a major celebrity after winning a previous Hunger Games. I picture something along the lines of old, fat Elvis Presley.
Has your level of interest risen at all after seeing these photos or read about any of the casting?