Mihai Malaimare Jr. Shooting Paul Thomas Anderson's New Film; 65mm Still Rumored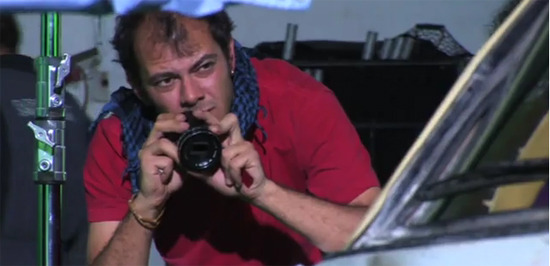 One of the recent rumors we heard about Paul Thomas Anderson's new film, once called The Master and said to be influenced by the development of Scientology, was that the director's longtime cinematographer, Robert Elswit, would not shoot the film. Scheduling is likely the issue, as Mr. Elswit is booked to shoot other projects.
Now we have confirmation of that fact, along with the news that the cinematographer for this project is Mihai Malaimare Jr., who shot recent Francis Ford Coppola pictures such as Tetro and Twixt Now and Sunrise. In addition, the rumor that part of the film will be shot on 65mm continues.
Cigarettes and Red Vines reports that sources close to the production ID the new DP, a relatively young shooter whose short IMDB list is dominated by the run of recent Francis Ford Coppola films that began with Youth Without Youth. Additionally, the site says that 65mm negative film will be used on the new PTA production, though we don't know how much of the film might be shot on that large format. (Mihai Malaimare Jr.'s work with Coppola was primarily digital, but PTA remains dedicated to film.)
If you're not familiar with the recent Coppola output, here's a video clip about the cinematographer's work on Tetro, followed by a Sony piece on his life and work.
Before fans of Robert Elswit and his long collaboration with Paul Thomas Anderson get too worried about what this change means, consider this: the Coen Brothers' break with Barry Sonnenfeld led to their long and very fruitful series of films shot by Roger Deakins, and David Cronenberg's break from Mark Irwin led to twenty-plus years working with Peter Suschitzky. So this might work out.