Demian Bichir Joining Oliver Stone's 'Savages,' Which Is Also Getting A Print Prequel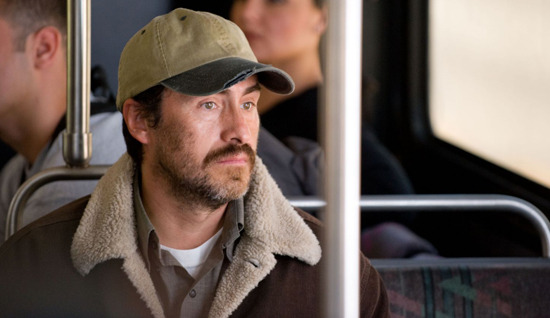 From Weeds to weed — Demian Bichir is making the move into Oliver Stone's world. The director is making Savages, based on the book by Don Winslow. He already has quite the cast lined up: Taylor Kitsch and Aaron Johnson play up and coming pot dealers coerced into working for a drug cartel when their girlfriend O (Blake Lively) is kidnapped. John Travolta, Uma Thurman, Emile Hirsch, Salma Hayek and Benicio Del Toro are all in the cast, and now Demian Bichir has signed on, too.
Variety announces that the actor (also seen in both parts of Che and soon in A Better Life) will play  "a two-timing attorney who works for Salma Hayek's cartel, which boasts Benicio Del Toro as its primary enforcer." The film starts shooting July 6.
If Savages does well, we could conceivably see a prequel film. Because while working on the script for the film, co-scripter Shane Salerno came up with a prequel idea that "fleshes out the relationship between the pot growers and O, and will add interaction with characters from Winslow's other novels that include The Winter of Frankie Machine and The Power of the Dog."
So Don Winslow is writing the book now, and it will likely be published around the release of the film. Will the book lead to another film? The idea is certainly there, and since Oliver Stone has his first sequel milestone behind him, it might not be totally out of the realm of possibility that he could make the follow-up. But let's see what comes of the Savages shoot and resulting movie before getting too ahead of the game.
Just beware Deadline's piece about the prequel novel, because it gives away, or suggests, certain things about Savages that some people might consider pretty spoilerish.