VOTD: Star Wars: The Chewbacca Trilogy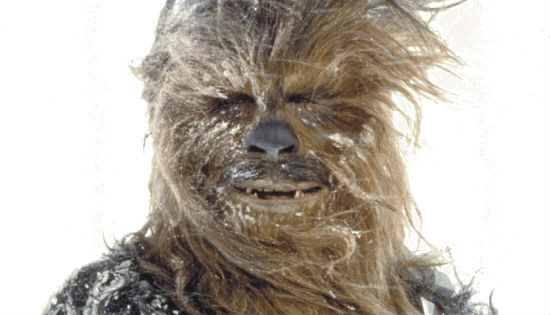 Some people love Han Solo, others like Darth Vader and many obviously relate to Princess Leia or Luke Skywalker. But what about the film's fifth lead, Chewbacca? Everyone's favorite Wookie (sorry Tarfful) tends to get forgotten when there's any deep conversation about the original Star Wars trilogy. That wouldn't happen if the whole movie was about him. Now they are.
After the jump, check out A New Hope, The Empire Strikes Back and Return of The Jedi – The Chewbacca Supercuts.
These videos were originally posted on the I Think You Like Me Because I'm A Scoundrel Star Wars fan blog by, we think, a man named Curt Hanks, YouTube user name crisper68 (with a heads up from The Daily What).
Here's A New Hope:
The Empire Strikes Back Part 1 ("Chewie got so much screen time in Empire that it had to be split into two parts.")
The Empire Strikes Back Part 2
Return of the Jedi:
Fun stuff.