Roland Emmerich Offered 'Asteroids'? Plus, New Release Date For The Director's 'Anonymous'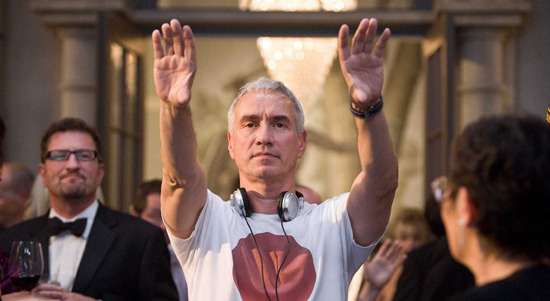 Of course someone wants Roland Emmerich to direct a film based (probably very very loosely) on the classic video game Asteroids. Nothing else would make sense. We've known for some time that Atari wanted to make a film using the game license, and two years ago the rights to do so went to Universal. The studio hasn't done much with it, at least in a public sense. All those Hasbro movies took priority. (Note to Atari: get tougher lawyers when signing licensing deals.)
But now there is a report that Asteroids, the movie based on a game about blowing up rocks, has been offered to Roland Emmerich, famous for blowing up, well, everything.
Vulture has the report, saying that the script in play is one by Matt Lopez, writer of Race to Witch Mountain, Bedtime Stories and one of a number of writers credited on The Sorcerer's Apprentice. So you can probably guess about how this one plays. (Lorenzo di Bonaventura — he of G.I. Joe, Salt and the Transformers films — is producing, which should also be a good indicator of where this is going.)
Vulture says the idea is to make a spiritual sequel to films like Independence Day, but where the aliens won. As the site says, "remnants of human civilization are now living on far-flung colonies within an asteroid belt alongside aliens. The survivors were led to believe that this alien civilization was benevolent, rescuing them from doom, but ultimately discover that the aliens have engineered Earth's destruction, and soon will do the same for the rest of humankind."
In other words: boom.
And while we're on the subject of Roland Emmerich, his po-faced Shakespeare conspiracy theory story Anonymous just moved from September 30 of this year to October 28. Check out the trailer here to get an idea what we're in for; the cast, however, is pretty great, with Rhys Ifans, Vanessa Redgrave, David Thewlis, Edward Hogg, Jamie Campbell-Bower and Rafe Spall.