Ed Helms' Tyson Tattoo Might Be Digitally Removed From 'The Hangover Part II'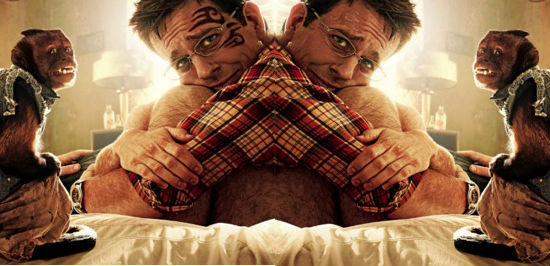 When The Hangover Part II comes to Blu-ray and DVD in December, a major running joke could be totally different. There is an
between between Warner Bros. and tattoo artist S. Victor Whitmill, the man who designed Mike Tyson's famous face tattoo
. According to The Hollywood Reporter, if the lawsuit isn't settled, the studio plans to digitally remove Ed Helms' Tyson tattoo from the packaging and film itself.
According to
, Whitmill originally wanted a trial in August but Warner Bros. didn't think they could get together a case in time so the trail was postponed until February. With one condition in particular:
If the parties are unable to resolve their dispute, Warner Bros. does not intend to make any use of the allegedly infringing tattoo after the film ends its run in theaters because Warner Bros. will digitally alter the film to substitute a different tattoo on Ed Helms's face.
And a later footnote in the same memo says this:
The home video release is currently scheduled for early December 2011, which would allow Warner Bros. sufficient time to make the change if it becomes necessary.
There is a mediation session reportedly scheduled for June 16 and, for Warner Bros. sake, hopefully it's settled so they don't have to digitally change the tattoo. It's all over the poster art, constitutes a major plot point in the movie and is a running joke throughout the film and in the post-film photo montage. Not to mention Tyson himself makes an appearance in the movie, which would make even less sense without this specific tattoo. Not that it made much sense in the first place. A different tattoo would basically take a major joke and just make it even less funny or exciting.
For more information on this lawsuit, check on the exclusive
.
Can you imagine The Hangover Part II without that tattoo? What do you think they'd replace it with?