Mark And Jay Duplass Looking To Finance 'Pitchfork'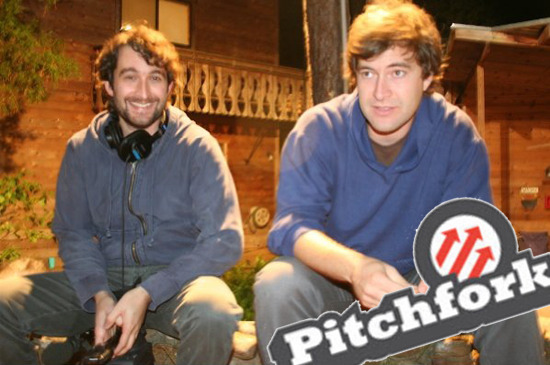 Mark and Jay Duplass have steadily moved forward from their early 'mumblecore' movies to slightly more mainstream fare, culminating with last year's film Cyrus and the upcoming Jeff Who Lives at Home, starring Jason Segel and Ed Helms.
Now they've got a new film percolating, as a script has been making the studio rounds this week. The movie is reportedly called Pitchfork (named after the standard-setting music web magazine) and the subject matter is (at least in part) the anonymity and potentially damaging reach of the internet.
The LA Times says Pitchfork is:
...a dramatic thriller about the middle-aged mother of an indie rocker who, after her son is killed in a car accident, seeks vengeance on an online blogger who had peddled snark about her son (on the music site Pitchfork, hence one of the title's entendres). Things take a turn, though, when she finds out the snarker is just a teenager.
So there are two big roles, the mother and the blogger, but neither has been cast at this point. Susan Sarandon is reportedly being sought for the mother, and someone tells the LAT that Jonah Hill has talked about playing the blogger, but I wouldn't take either of those as indicators of the way the movie will actually be cast just yet.
I like the sound of this a lot. We're starting to see films that really engage with the internet in a realistic way, and it is a topic that will likely be mined continuously for some time to come. But this one, if not exactly in on the ground floor, might be able to cover some unexplored territory. I expect that most of the script really has to to with grief and a sort of surrogate mother-son relationship, but the Duplass brothers have my interest now.