Matthew Goode In Talks For Park Chan-Wook's 'Stoker'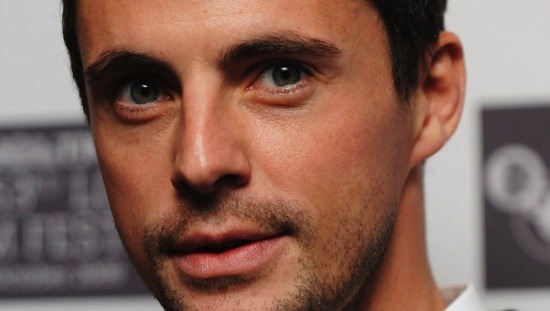 Newly-minted Oscar-winner Colin Firth following up The King's Speech with a genre vampire movie always seemed like a stretch. Now, it turns out it was. But King George's loss is Ozymandias's gain as Matthew Goode, best known for playing the rich, evil member of the Watchmen, is now in talks to star in Stoker, the English-language debut of director Park Chan-wook. As we'd written in the past, he'd star along side "Oscar-winner Nicole Kidman and Alice in Wonderland herself, Mia Waskiowska, in the story of a girl and her mother who, after the death of the father, reunite with his mysterious brother. Kidman is the mother, Waskiowska is the girl and Goode would be the mysterious uncle, who is rumored to be a vampire. Hence the Bram Stoker-influenced title."
Prison Break star Wentworth Miller wrote the script, which was on the 2010 Black List. There's more after the break.Variety broke the news of Goode's probable addition to the cast. According to their story, Firth passed on the role and though actors such as James Franco, Michael Fassbender and Joel Edgerton have all shown interest, Goode is now the front-runner.
Goode was, frankly, good in Watchmen and despite a failed attempt at leading man status with the romantic comedy Leap Year, he's exhibited incredible chops in films like Cemetery Junction, A Single Man and Match Point.
Ever since we first heard about this film, all the names attached piqued our interest. Goode is definitely a step back from the other big time actors who circled the role, but hopefully the material – and the filmmaker behind Oldboy and Sympathy for Mr. Vengeance – can make something memorable.
What are you thoughts on Goode in this role?