'Killer Elite' With Jason Statham, Robert De Niro And Clive Owen Opens September 23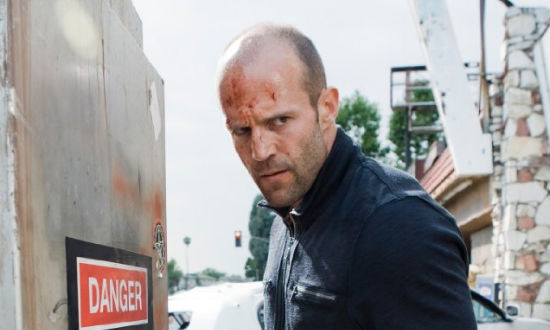 You don't need a major studio to attract big stars to your movie. A great story and some money will do the trick. An example of this is Killer Elite, an independently-produced action movie based on a true story starring Jason Statham, Robert De Niro and Clive Owen. The film, directed by first time feature filmmaker Gary McKendry, will be the first one distributed by Open Road Films, a new label created by AMC and Regal Entertainment. It opens September 23. Read more after the jump.
Deadline was among several outlets to run a press release sent out by Open Road and describe the movie as follows:
The fact-based thriller is about an ex-special ops agent (Statham) lured out of retirement to rescue his mentor (De Niro). To do it, he must lay waste to three assassins with a cunning leader (Owen).
The film itself is based on the novel The Feather Men by Ranulph Fiennes and while it's portrayed as non-fiction, there has been controversy over what happens in the novel – a tale of several assassinations carried out by British Secret Air Service – is real or not. You can read some of the controversy by clicking here.
Whether or not the story is true won't matter to most audiences, though. What will matter is does the movie look good and what else is playing when it opens. Killer Elite will have some major action competition on opening day with Abduction starring Taylor Lautner as well as another male-centric movie, the still semi-mysterious Moneyball, starring Brad Pitt and Philip Seymour Hoffman. While it'll most likely have a smaller release than those films, the hope is for it to find that older action niche that films like Taken and The Expendables have had success with in recent years.
Do you think an independent film with major stars still looks independent to a wide audience? Will Killer Elite be a hit?