Shane Acker Directing Live-Action 'Thomas The Tank Engine' Film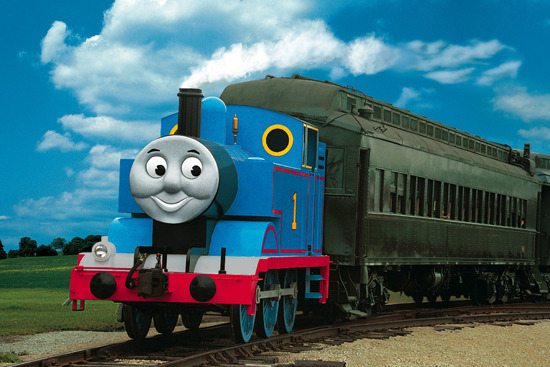 Shane Acker made his feature directorial debut in 2009 with 9, which was the culmination of years of work that began with the short film of the same title, released in 2005. The former WETA animator (he worked on The Return of the King) didn't get the best reception with 9, but it certainly has fans, thanks in part to some excellent character designs.
Now he's back with a very different sort of movie. We don't have a title for the film yet, but it takes place in Sodor, which readers with young children will be able to identify as the home of Thomas the Tank Engine.
Deadline says that WETA and Mattel are working on the film, with a script by Chris Viscardi & Will McRobb and Josh Klausner. Shane Acker seems like a weird choice; 9 was a much darker film than anything set in Sotor will have to be.
The director says he wants to broaden the audience for Thomas, but not really change the material. (Others working on the project also want to appeal to a bigger audience, the better to successfully license the product.) Shane Acker told Deadline,
I'm a recent father, with a 20-month old daughter... We lead such busy lives in Hollywood, always running and hustling, but children tend to slow you down a bit and reconnect you with that inner world. It reinvents your imagination, seeing things through a child's eyes It was transformative  for me and that is what inspired me about the possibilities here. The tale will revolve around a pre-teen boy who has drifted apart from his father. The son is introduced into this world of Sodor, a place his father visited as a child but can't remember. There is a bonding experience.
On a completely different note, Shane Acker also has a new short film, a far darker creation called Plus Minus (+-), the trailer for which ended up online last night. (via Cartoon Brew.) This looks a bit like a piece of CGI related to the Dungeon Keeper games or something similar, but it is a nice piece of animation. Here's the plot synopsis:
Demonic forces of art and commerce fight for territory in a post apocalyptic inferno, while diminutive minions keep the ball rolling below...