Jesse Eisenberg And Jake Gyllenhaal Close To Magician Heist Film 'Now You See Me'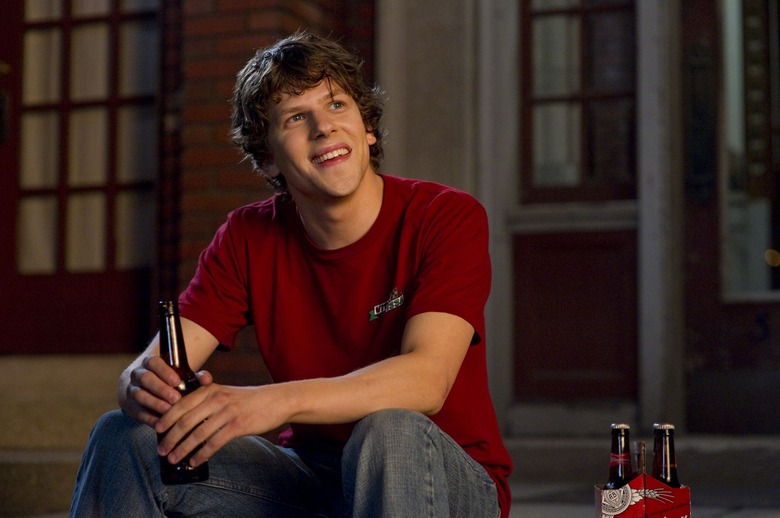 Jesse Eisenberg and Jake Gyllenhaal have been offered roles in Now You See Me, a magic-infused heist film written by Boaz Yakin and Edward Ricourt, produced by Star Trek and Transformers writers Roberto Orci and Alex Kurtzman and directed by Louis Letterier (Clash of the Titans). The film is about F.B.I. agents hot on the trail of a group magicians who use their skills to perform huge heists during their shows and then shower the money on their audiences. Offers are also reportedly out to Philip Seymour Hoffman, Olivia Wilde and Melanie Laurent to star in the film.Variety exclusively broke the news and said that, before the offers went out to Eisenberg and Gyllenhaal, other duos were considered: Colin Firth and Sacha Baron Cohen as well as Jim Carrey and Hugh Grant. The decision was then made to go younger, probably because the other actors were unavailable or too expensive. Not that the Oscar-nominated Eisenberg and action star Gyllenhaal are cheap, mind you.When we first wrote about Now You See Me, I said it sounded like The Town meets The Prestige with a little Robin Hood sprinkled in and that is most certainly the case. Summit bought the spec script last year, Letterier was attached to the production in February and they've been developing it ever since.
Of course, these are all just preliminary offers and the actors can either turn them down or realize they won't be able to do the film but, if it's being reported, chances are it's more settled than not.
The plot of this movie has me incredibly intrigued and Eisenberg and Gyllenhaal are both solid. I'm sold on this without seeing frame one, what about you?