Possible Casting: Angelina Jolie In 'The Silver Linings Playbook;' Olivia Williams In 'Hyde Park On Hudson'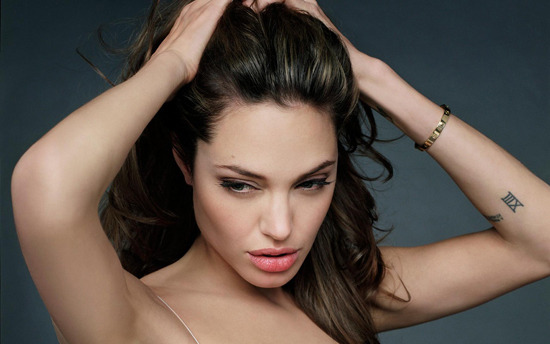 When David O. Russell stepped away from Sony's tentpole Uncharted, it looked like The Silver Linings Playbook, based on Matthew Quick's novel, would be his next film. (The project had already been rumored as a possibility to be made before Uncharted.) Mark Wahlberg is set to star as "a delusional former high school history teacher who's just been released into the custody of his mom. Believing that he's only been away for a few months instead of the four years he just spent in a mental institution, the teacher sets about wooing back his ex-wife."
Now, there is a report that Angelina Jolie is meeting with David O. Russell this week about the film, and so there is speculation that she'll take the ex-wife role, once pegged as a possible gig for Anne Hathaway. This seems like a slight chance, as this isn't the sort of material that Angelina Jolie has been doing in the past few years. She seems far more drawn to projects where she is really the driving force. But with the Oscar heat that came off The Fighter, David O. Russell is probably a much more attractive director now than he was before, and that lure can't be totally discounted. [JustJared]
After the break, a possible Rushmore reunion is brewing, as Olivia Williams could end up in the Bill Murray film Hyde Park on Hudson.
Deadline reports that the actress is the lead choice to play Eleanor Roosevelt opposite Bill Murray as Franklin D. Roosevelt in the film that Richard Nelson scripted based on his own play, which in turn was based on a true story.  Roger Michell is directing, and Laura Linney is set to play Daisy, the friend, distant cousin and secretary of FDR with whom the President had an affair as King George VI and Queen Elizabeth made their first visit to the US.
Here's some previous info:
Set in 1939, the play features FDR and his distant cousin Margaret Stuckley (called Daisy in the play) as they have an illicit affair while King George VI and Queen Elizabeth are making their first visit to America. Here's the plot overview:
No reigning British monarch had ever been to the United States before George VI's visit in 1939, just on the cusp of a new world war. History was in the making when the King and Queen arrived at President Roosevelt's upstate New York home, with a promise of politics, a picnic and hot dogs. But the private life of the President provided a whole new dimension to an epochal moment, at least in the memory of his lover.