Ed Zwick To Direct 'American Assassin'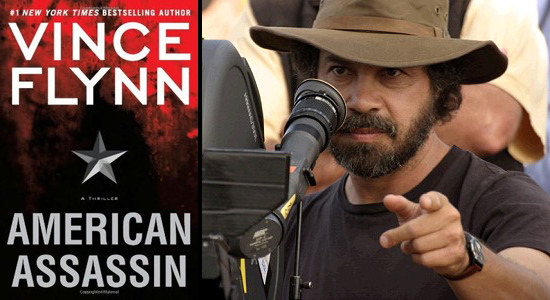 There was a point two years ago when CBS Films put into motion the first adaptation of one of Vince Flynn's Mitch Rapp novels. Consent to Kill was going to be the subject of the adaptation, with Antoine Fuqua directing and actors like Matthew Fox, Gerard Butler and Colin Farrell as possible accomplices.
That stalled, and perhaps for the better, as it turns out. Because Vince Flynn last year  published American Assassin, a prequel story that tells of how Mitch Rapp ends up as a CIA terrorist hunter. (Yeah, I know. Just go with it.) Now that book is going to be the first of his from CBS Films, and Ed Zwick has just been set to direct.
Deadline has CBS Films president Amy Baer saying,  "We were prepping Consent to Kill when Vince told us he was going to tell Mitch Rapp's origin story in American Assassin. From there it was a natural decision to introduce audiences to Mitch Rapp, the man before he became the legend."
In other words, "we can go with a younger, cheaper guy, and hopefully lock him into a series of films." Who will that younger guy be? I'm sure CBS would love to tap someone like Ryan Gosling, but we'll have to wait and see.
(Along a similar note, I'm surprised that Lee Child's novel The Enemy hasn't been the book of choice to introduce Jack Reacher to film audiences.)
Here's a basic recap of the book:
Taking a step back in time, he tells the story of how Rapp initially came to work for the CIA. As a young man, Rapp lost his fiancée in the terrorist bombing of Pan Am flight 103. Grief-stricken, he swears revenge on the terrorists. He's quickly recruited by the CIA and soon makes his first kill and is on his way to his first clandestine mission. George Guidall has a keen ear for dialogue, and his relaxed reading keeps Flynn's sometimes overheated prose and over-the-top plot grounded in a realm of believability.