'Daredevil' Reboot Gets Story Arc And Writer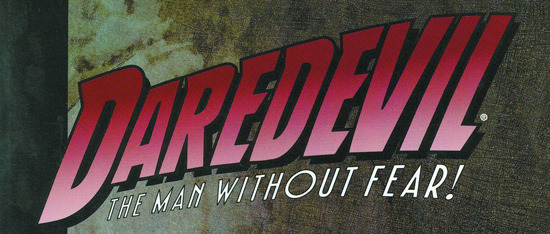 Director David Slade now has some help in his planned reboot of the Marvel comics superhero Daredevil. 20th Century Fox has hired Brad Caleb Kane to pen the screenplay to the new film based on Frank Miller and David Mazzucchelli's "Born Again" storyline. Kane is currently a writer and producer on Fringe, but also wrote Brooklyn's Finest, a script for a planned Richard Pryor biopic called View-Master and an adaptation of the hit vampire novel The Historian. Read more after the break.
The Hollywood Reporter broke the news of the new hire and said that, according to insiders, "Kane is a Daredevil fan, and his energy and passion for the material helped him nab the job." That's always encouraging to hear.
While rumors were that Miller and Mazzucchelli's famous story arc would be the basis of this new movie, this is the first confirmation of it. Born Again was published in the late Eighties and ran from Daredevil #227-#233. It's regularly considered one of the definitive arcs for the superhero as it has a very gritty subtext and pits Matt Murdock against his most formidable and famous foe, Kingpin.
In the story, Murdock's girlfriend sells his secret identity to bolster her drug addiction. Kingpin gets a hold of the information and slowly but surely ruins Murdock's life, resulting in Daredevil hitting rock bottom. The Avengers do appear in the original comic book series to help Murdock out but, as this character is set up at Fox, don't expect the film to follow the story beat by beat. No Avengers here.
So Daredevil fans, what do you think? How does the writer of Brooklyn's Finest doing Born Again under the watchful eye of Slade sound?