Four More Join Judd Apatow's 'Knocked Up' Spin-Off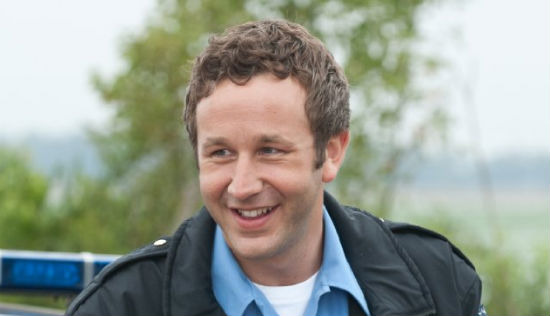 It's no secret that Judd Apatow likes to cast people over and over again in his movies. Large chunks of The 40 Year Old Virgin, Knocked Up and Funny People all feature the same actors, not to mention those populating the many films he's produced too. His currently-untitled next directorial feature, rumored to be called This Is Forty, goes one step further, casting Paul Rudd and Leslie Mann as the exact same characters they played in Knocked Up. Plus, Variety is now reporting that three more Apatow alumni are joining the cast, which already includes Albert Brooks and Megan Fox. They are Chris O'Dowd (Bridesmaids), Lena Dunham (Tiny Furniture and Apatow's upcoming HBO show Girls) and Charlyne Yi (Paper Hearts, Knocked Up). Wyatt Russell (Cowboys & Aliens) has also been cast.
The film, originally scheduled for a summer 2012 release, will now come out December 21, 2012. Read who they are playing and more after the jump.
According to Variety, who broke the news of the casting, O'Dowd and Dunham will play employees of the record label that employs Rudd, Russell will be a hockey player, and Yi will reprise her role from Knocked Up, making her the first cast member from that film, outside of Rudd and Mann, to return. Other people who could factor into those character's lives, such as Seth Rogen and Katherine Heigl, have yet to come on board.
When the film was first announced, many people were confused why Apatow would go back to the characters of Pete and Debbie for another film, to which he said this:
People were really taken by those characters. I think people really emotionally connected to the challenges of their marriage and I thought, you know, they were only a small portion of the movie. I'm a television writer so I always want another episode. I always want another 80 episodes. That's why after Forgetting Sarah Marshall, we said, 'What else can we do with this character Russell Brand has created here?' I felt that way about Pete and Debbie from Knocked Up.
Even though Funny People didn't connect with me like Apatow's previous film, I'm really looking forward to this one. What do you think?