Casting Bits: Kodi Smit-McPhee In 'Romeo And Juliet,' Michael Pena Signs For 'Gangster Squad,' Corbin Bernsen Joins 'Lay The Favorite'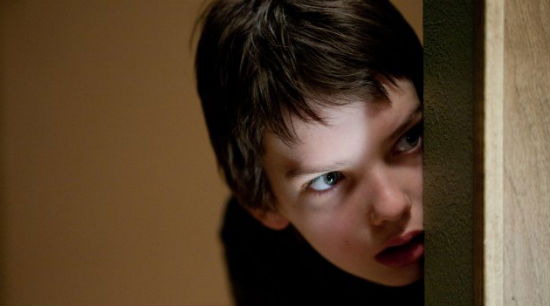 An up and comer, a recognizable character actor and a seasoned veteran have all signed on to very different projects. The up and comer, Kodi Smit-McPhee, best known for his awesome work in The Road and Let Me In, is reportedly circling the role of Benvolio in Carlo Carlei's new film adaptation of William Shakespeare's Romeo and Juliet along side Haliee Steinfeld, Holly Hunter and Ed Westwick. Michael Pena, the recognizable character actor, has joined the already impressive cast of Gangster Squad, Ruben Fleischer's upcoming true-life gangster film starring Sean Penn, Ryan Gosling and Josh Brolin. Then the seasoned veteran, Corbin Bernsen joins the female-centric gambling story Lay the Favorite starring Bruce Willis, Vince Vaughn and Rebecca Hall directed by Stephen Frears. Read about each film, and role, after the break.
The new Romeo and Juliet, directed by Carlo Carlei (Fluke) is quietly nabbing quite the cast. Steinfeld (True Grit) is Juliet and while they've yet to cast a Romeo, Smit-McPhee will play Benvolio, his cousin. Hunter is Juliet's nurse and Westwick (Gossip Girl) is Tybalt. It's scheduled to start shooting this summer in Italy. Thanks to Variety for the scoop.
We've already written extensively about Gangster Squad, Zombieland director Ruben Fleischer's true life film about a police squad in 1940s Los Angeles who hunt down gangsters, and while it had been rumored in the past, now Penn, Gosling and Brolin have been confirmed for their previously mentioned roles. Plus Michael Pena (Crash, Observe & Report) has joined the film in an unknown role. Thanks to MTV for the getting the info out of Fleischer.
Finally, Lay the Favorite, directed by Stephen Frears (High Fidelity), just keeps adding big names to its cast. It's the true story of Beth Raymer, played by Rebecca Hall, who started as a cocktail waitress and became one of the best gamblers in all of Las Vegas. Bernsen, best known for his work on LA Law and in the Major League films, will play her father. Bruce Willis, Vince Vaughn, Catherine Zeta-Jones, Joshua Jackson and more all are also in the film. Thanks again to Variety.