First Look: Sacha Baron Cohen In 'The Dictator'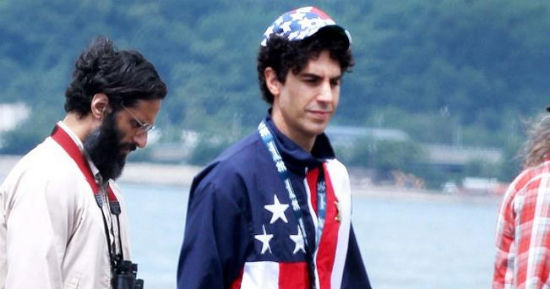 For many of us, it's safe to say that Sacha Baron Cohen has already reached "See anything he's in" status. Even though he's only starred in a handful of movies, with some (Borat) being way more successful than others (Bruno), it's hard to not be totally enthralled when he's on screen. You're never sure what he'll do next.
That's exactly the vibe we get from the first look at the actor in his latest film, The Dictator, directed by frequent collaborator Larry Charles. It's scheduled for release May 11, 2012. Check out the full image and learn more about the movie below.
Thanks to MovieWeb for this image.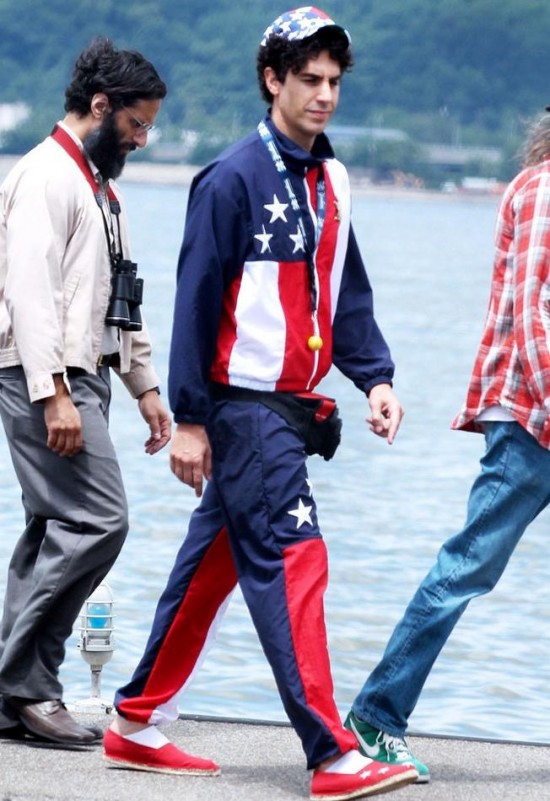 Cohen will star along side Ben Kingsley, Jason Mantzoukas, and Anna Faris in "the heroic story of a dictator who risked his life to ensure that democracy would never come to the country he so lovingly oppressed. It is inspired by the best selling novel, Zabibah and The King, by Saddam Hussein."
When Faris was cast, we got a little more information about the plot:
[Sacha] Baron Cohen plays a ruthless dictator who heads to the U.S. for a meeting at the United Nations and finds that his number two has replaced him with an unsuspecting sheepherder lookalike. As the dictator wanders the city, he meets the owner of an organic food store... She turns around his dictatorial thinking, and there's a little romance in it as well.
So Baron Cohen will be playing both the dictator and the lookalike while Faris is the organic food store owner who attempts to turn his life around.
What we have yet to learn, though, is how much of the film is straight scripted and how much will be the classic improvisation that Baron Cohen is known for. There's certainly a script out there, by Alec Berg, Jeff Schaffer and David Mandel, but it would be a shame if Cohen's off-the-cuff antics were totally beholden to those words.
Before The Dictator, you'll see Baron Cohen (as well as Kingsley) in Martin Scorsese's Hugo Cabret but is this a film that you're looking forward to next Summer?