King Kong To Be Animated And Updated By Fox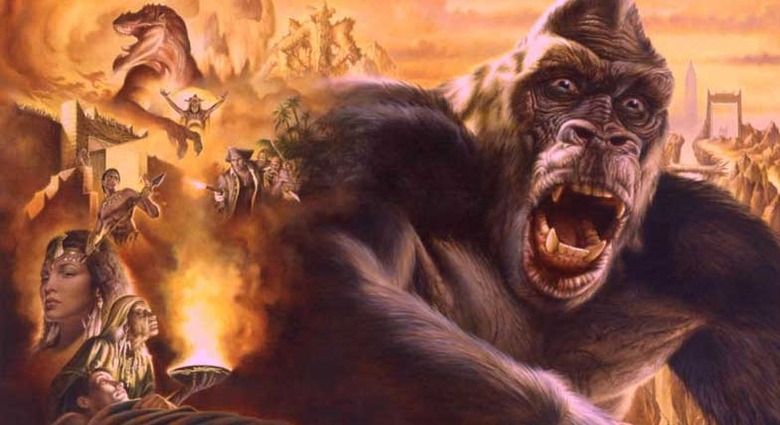 The original 1933 King Kong has been remade with almost every different film technology imaginable. The 1976 Jeff Bridges film used mechanical creature effects intercut with a man in a suit. In 2005, Peter Jackson created the gorilla with motion capture computer graphics. Now, the character goes back to the drawing board in more ways than one. Fox Animation has hired Christian Magalhaes and Bob Snow to write "a modern day twist" on the King Kong story that will be fully animated and told from the gorilla's point of view.
Deadline broke the news of this proposed film, which is based on a story by Mike Weber and produced by Shawn Levy's 21 Laps and Ted Field's Radar Pictures.
There's no information beyond that but saying it'll be animated and from Kong's point of view seems to tease that this will be a less violent, more family-friendly version, maybe with a talking Kong. We know that talking animals can be box office gold (just in recent months,we've had Hop, Rio and Kung Fu Panda 2 do well) so taking a previously released, well-known property and putting an animated spin on it makes financial sense. But the whole point of King Kong as a character and story are its much larger, more mature social implications. Plus there's not a happy ending. I really don't see how animating the story in a new, modern way can do anything but totally bastardize an already well known pop culture myth.
Do you agree or do you think there's a way to take that story and make it entertaining without totally ruining the point?