Casting Bits: Al Pacino In 'Imagine', Olivia Munn In 'The Babymakers', Three More For Woody Allen's 'Bop Decameron'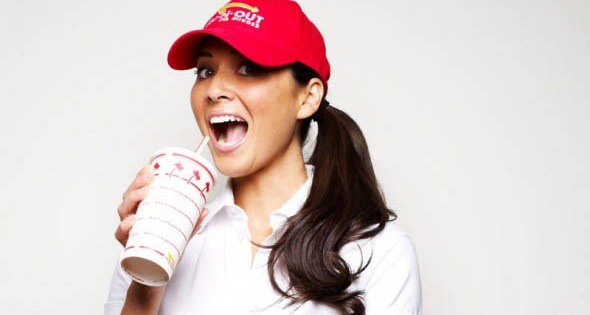 Al Pacino is in talks to star in Imagine, playing an aging rocker who "decides to change his life after discovering a letter written to him by John Lennon." The note inspires him to reach out to his biological son, whom he's never met. Imagine will be the directorial debut of Dan Fogelman, the screenwriter behind Tangled and the upcoming Crazy Stupid Love. Fogelman has written the script for Imagine as well.
At one point, Steve Carrell was attached to play the son. He's since dropped out of the role, though he remains involved as a producer. Which means we get to talk about who might be a good fit to fill the part — who do you think could play Pacino's son? [Variety]
After the jump, Olivia Munn shacks up with Paul Schneider and a trio of Italians join Woody Allen's Italian movie.
Babymakers centers around a married couple who are having trouble conceiving, which naturally leads the husband to rob a sperm bank in order to get back an old deposit of his. Paul Schneider will play the husband; I assume Munn will play his wife. Kevin Heffernan and Chandrasekhar are also set to star as Schneider's best friend and "a master Estonian thief," respectively.
Munn will next be seen in I Don't Know How She Does It, opposite Sarah Jessica Parker, and Freeloaders, with the Broken Lizard gang. [NOTE: This post has been edited to reflect an update per Variety's Jeff Sneider stating that The Babymakers is not a Broken Lizard film.] [Variety and Collider]
Riccardo Scamarcio (Polisse), Isabella Ferrari (Quiet Chaos) and Sergio Rubini (The Passion of the Christ) have become the latest actors to come aboard Woody Allen's Bop Decameron, loosely based on Giovanni Boccaccio's collection of 14th-century novellas. The film will be comprised of four unrelated vignettes, featuring American and Italian characters in Rome. Jesse Eisenberg, Ellen Page, Alec Baldwin, Penelope Cruz, Judy Davis and Roberto Benigni are among the other actors already attached.
Shooting on Bop Decameron set to begin in Rome this July. Allen's most recent release, the well-received Midnight in Paris, is currently in theaters. [The Playlist]