Will Naomie Harris Be In 'Bond 23'?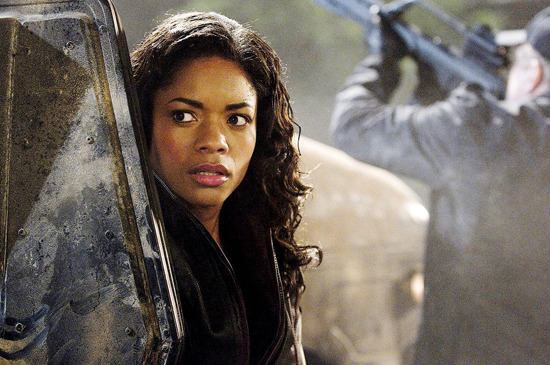 Briefly: We still don't know very much at all about the twenty-third James Bond movie, other than that it will shoot this fall with Daniel Craig and Judi Dench reprising their roles as James Bond and M, respectively, under the direction of Sam Mendes. Neal Purvis, Robert Wade and John Logan are writing, and there may be parts for Javier Bardem and/or Ralph Fiennes, but those are not confirmed.
The latest report is that Naomi Harris, famous for 28 Days Later and the Pirates of the Caribbean films, is in talks for Bond 23. The first report came from the UK tabloid News of the World, but was later confirmed by EW and other outlets. We know nothing about what character she might play — 'Bond girl' being the only tag right now — but it's a start. The still untitled twenty-third James Bond film will be released on October 26, 2012 in the UK and Ireland, and November 9 in the rest of the world.