The #Super8Secret Is Out: RSVP To Free 'Super 8' Early Fan Screenings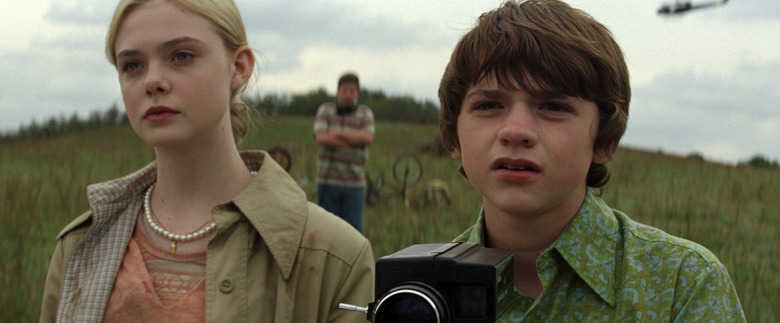 Last week a viral website went online asking what the #Super8Secret was. Turns out the secret is special free early fan screenings in 12 different cities. I'm very excited to offer this opportunity to /Film readers who are excited to see this movie. I'll be on hand with my good friend Alex from FirstShowing to present the Hollywood screening at the Arclight, which you won't want to miss. But if you're not in Los Angeles, you can RSVP for any of the other 11 cities with the same secret password.
JJ Abrams wants you to be the FIRST to see Super 8, and he has chosen FIRSTSHOWING and SLASHFILM to show it to you in LOS ANGELES!! Please join us for a free early screening on Wednesday, June 8th at 10:00pm at THE ARCLIGHT HOLLYWOOD. There will be free popcorn and soda, and a chance to win a Super 8 prize pack!
To RSVP, please go to www.Super8Secret.com and enter the password MINT. No purchase is necessary.
Please remember that, like any of the advance screenings, studios overbook the theaters to ensure a full theater. Most recently we promoted the Attack The Block screenings in 25 cities and quite a few readers showed up too late to get in. Please arrive as early as you can to guarantee you admission and a good seat. A list of other cities is after the break.
EDIT: If you're having trouble with the site, it has been going up and down, but as of 12:30 PST should be back up and running.
Wednesday night will also see early screenings in: New York; San Francisco; Chicago; Boston; Dallas; Seattle; Toronto; Atlanta; San Diego; Orlando; and Austin.
Recent Trailer:
Official Info:
In the summer of 1979, a group of friends in a small Ohio town witness a catastrophic train crash while making a super 8 movie and soon suspect that it was not an accident. Shortly after, unusual disappearances and inexplicable events begin to take place in town, and the local Deputy tries to uncover the truth – something more terrifying than any of them could have imagined.
Directed by J.J. Abrams from his original script, the Bad Robot / Amblin Entertainment Production is produced by Steven Spielberg, Abrams and Bryan Burk.
The film stars Kyle Chandler, Elle Fanning, Joel Courtney, Gabriel Basso, Noah Emmerich, Ron Eldard, Riley Griffiths, Ryan Lee and Zach Mills.
SUPER 8 is in theaters June 10.