Antoine Fuqua May Make Eminem Boxing Film 'Southpaw' Rather Than 'Tupac'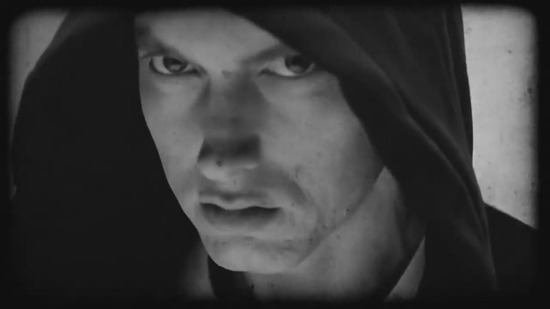 Very recently, it looked like Antoine Fuqua (Training Day) was going to direct the Tupac Shakur biopic that has been in development for some time. And while that might still happen — things have gone a bit quiet on that front, despite a promised spring/summer start date — now there is a report that positions Antoine Fuqua as a more immediate possibility for another film. That is Southpaw, the boxing picture that is set to star Eminem.
The LA Times has the details, saying that while the deal to bring Fuqua on board the Kurt Sutter-written film isn't yet set, things are moving forward. The success of The Fighter has helped the project, as has a resurgence in Eminem's popularity.
This project cropped up in December, andas we said then, the film is about "a left handed, world champion boxer whose life is crushed by a major tragedy and has to fight his way back to the top." Eminem's own life was part of the inspiration for the script.
Here's what Sons of Anarchy cretor Kurt Sutter had to say about it then:
I took meetings with Marshall's producing partners over the past 7 years, looking for something to do together. I know he's very selective and doesn't do a lot. But he shared so much of his personal struggle in this raw and very honest album, one that I connected with on a lot of levels. He is very interested in the boxing genre, and it seemed like an apt metaphor, because his own life has been a brawl. In a way, this is a continuation of the 8 Mile story, but rather than a literal biography, we are doing a metaphorical narrative of the second chapter of his life. He'll play a world champion boxer who really hits a hard bottom, and has to fight to win back his life for his young daughter. At its core, this is a retelling of his struggles over the last five years of his life, using the boxing analogy. I love that the title refers to Marshall being a lefty, which is to boxing what a white rapper is to hip hop; dangerous, unwanted and completely unorthodox. It's a much harder road for a southpaw than a right handed boxer.