'The Union,' Cameron Crowe's Elton John Documentary, Airs On HBO In January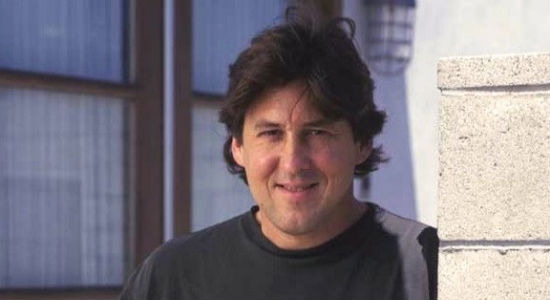 Six years have passed since we last saw a new Cameron Crowe movie and now we get three in five months. It starts in September with Pearl Jam Twenty, Crowe's documentary on the influential Seattle grunge band. Then in December Crowe returns to narrative filmmaking with We Bought a Zoo starring Matt Damon and Scarlett Johansson, followed quickly in January by The Union, his documentary about Elton John's collaboration with Leon Russell. The first two films will be released in theaters but HBO has picked up The Union and will air it in January 2012. Read the press release and more after the break.
The information was courtesy of Crowe himself, who tweeted the press release:
HBO Documentary films has acquired the domestic TV rights to THE UNION from Vinyl Films, it was announced today.  Directed by Cameron Crowe ("Almost Famous," "Jerry Maguire"), the film will debut on HBO in Jan. 2012.
THE UNION takes an unprecedented look at the creative life of Elton John and his remarkable collaborative album with his early-career idol, Leon Russell, produced by award-winning music producer T Bone Burnett.  Never before filmed in his composing process, John is captured by Crowe in this candid portrait of one of the world's most treasured artists and performers.  Begun in Nov. 2009, THE UNION chronicles the entire writing and recording process of the heralded album John recorded with Russell.
"I'm a great fan of HBO and their extraordinary programming, so I'm particularly thrilled that they will be airing THE UNION," commented Elton John.
The film had its world premiere as the opening night selection at the 2011 Tribeca Film Festival.  Creative Artists Agency (CAA) represents Crowe and Burnett and negotiated the deal with HBO on behalf of the filmmakers.
THE UNION is directed by Cameron Crowe; produced by Cameron Crowe and Michelle Panek; executive producer, Johnny Barbis; editor, Kevin Long.
Over on Rotten Tomatoes, The Union only has two reviews after coming out of Tribeca, but they're both positive – one from Variety and one from The Hollywood Reporter. It makes sense. Give Crowe exclusive access to something about music and watch the magic happen.