Doug Liman's Space Heist Film 'Luna' Is A Go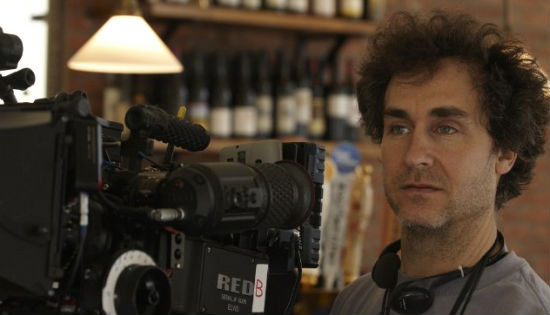 Money might be the root of all evil but it also helps solve problems. Take Doug Liman, for example. He had several different projects he was considering, and was on The Wolverine shortlist. But a new financier comes along and, boom, his next movie is Luna. The film centers on a group of former space employees who steal equipment in order to illegally head into space for a new energy source. Things get complicated, however, when they decide to kidnap a NASA employee. No cast has been set but Liman has been taking meetings for a while and names like Bradley Cooper, Chris Evans and Andrew Garfield have been mentioned. There's more after the break.
Variety broke the news of the new deal, which is set up at Paramount. The project lingered at DreamWorks for a while, moved over to Paramount, and came together quickly once Skydance Pictures and New Regency agreed to co-finance. Several people have taken shots at the script, but the latest draft was polished by Simon Kinberg, who will also co-produce.
The last we heard of Luna, that was no longer the title and Liman was meeting with Garfield, Chris Pine and Emile Hirsch for male roles and Rosario Dawson, Megan Fox, Rachel McAdams, Eva Mendes, Zoe Saldana and Olivia Wilde for female roles.
With the new financing, Liman will almost certainly begin putting out offers to some of those people and get his cast together. The whole idea of the film, sort of Ocean's Eleven meets Space Camp with kidnapping, sounds potentially exciting. However, it's just one of several space-set dramas that are currently in development or production. There's Prometheus, Gravity, One Thousand AD, Oblivion, etc. so it'll be interesting to see what Liman brings to this project setting it apart.