Dwayne Johnson Is Roadblock In 'G.I. Joe 2' [Updated]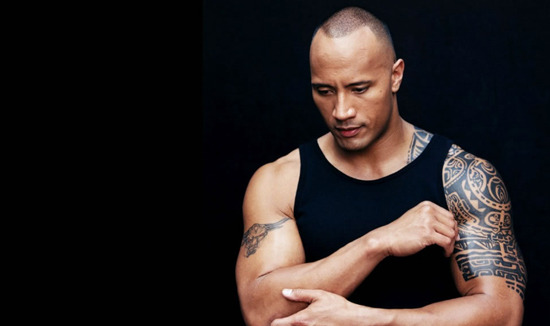 UPDATE: Dwayne Johnson fully confirmed this casting today via Twitter, saying "It's official: Call the Pentagon, get me my big ass gun – Rocks a JOE!." The original article from June 6 follows (with edits removing the then rumored title of "Cobra Strikes.")
Next summer's sequel to G.I. Joe: The Rise of Cobra now has a major star. Variety is reporting that Dwayne "The Rock" Johnson is in talks to play Roadblock in Jon Chu's film, once rumored to be called G.I. Joe: Cobra Strikes. Read more after the jump.
Variety broke the news of the probable casting, which seems like a perfect fit for Johnson, who is trying to get back into his action roots with films like Faster and Fast Five.
Here's the character description from the G.I. Joe Wiki:
Within the heart of a man lies the desire to become a gourmet chef. You wouldn't know that by looking at Roadblock. With his size and brawn, he can carry a .50 Browning machine gun with accompanying 50 lbs. ammo and still endure the powerful recoils. That fact alone is enough to scare the enemy. In actuality, he's one of the most amiable members of the Joe Team and a great source of camaraderie. Aside from his impressive strength, he could take your K-rations and whip up something more appetizing. Roadblock was setting to go to France's Escoffier School by working as a bouncer until a recruiter convinced him the Army can train him just as well. He was appalled by the menu and preparation techniques in the Army kitchen that he requested a transfer. And that is how Roadblock got into infantry.
Wrestling fans know that one of Johnson's catch phrases was "Do you smell what The Rock is cooking?" so the parallels are certainly welcome and amusing. Maybe he'll make some pie in the film just to keep the joke going.
G.I. Joe 2 is scheduled for release August 10, 2012 and is rumored to also return Lee Byung-hun (Storm Shadow), Ray Park (Snake Eyes) and Channing Tatum (Duke). What do you think about The Rock joining the team?