Producer Says 'Area 51' Is Still Being Tweaked; Release Date To Be Determined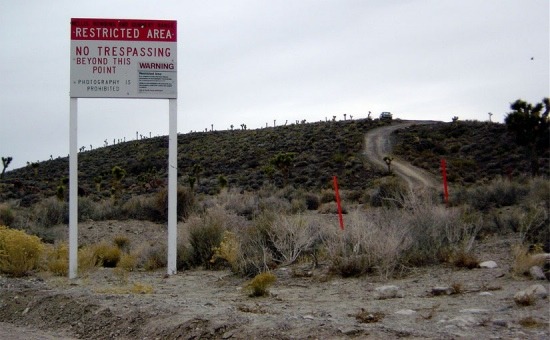 Even before the massive success of Paranormal Activity, we knew that producer Jason Blum and director Oren Peli were going to make a movie called Area 51. The project was officially announced in October 2009, and now, a year and a half later, there is still no movie to be seen.
In April of this year, we heard that Chris Denham was doing rewrites on the film, which we knew had completed principal photography some time ago. Or that's what we thought we knew. In a new interview, Jason Blum talks about Area 51, and in the process details some of the working methods that make the creation of his low-budget thrillers different from the production of most films.
In an interview with STYD, producer Jason Blum said,
Area 51 is like Paranormal Activity. The additional photography for Paranormal Activity, we went back 50 times. The great thing about doing extra shooting for inexpensive movies is that the cost is low, so we screen and shoot and screen and shoot. Oren and I were pulled away from Area 51 a lot for the second Paranormal. Once that came out, we ramped up on Area 51 again. I anticipate the movie will be mostly done in about three or four months. They can't set a release date yet until we do all of that.
That's a working method that is a lot more like making other forms of media — an album, or a novel. Do some work, see which parts stick, then revise and do new material, and repeat the whole process. With a conventional film production, a day of work costs far too much to make that a feasible approach. But on something where only a couple of people have to be on set, it's a different story.