What Is The #Super8Secret? Find Out On Tuesday!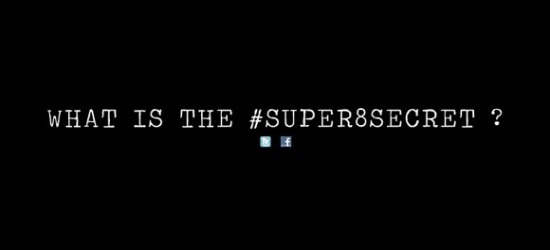 On Thursday, you might have seen me tweet out something about a possible new viral website for JJ Abrams' upcoming movie Super 8. Unlike those fake fan-created Dark Knight Rises viral videos floating around, this website has been confirmed as legit from the official Super8Movie twitter account. This new website, Super8Secret.com, only contains the question "What Is The #Super8Secret?". It also contains buttons which allow you to virally spread this website to your friends on Facebook and Twitter.
I have done some digging, and well, I still don't know what the Super 8 secret is.... yet. But I've been told the secret will be unleashed on Tuesday June 7th at noon pst. Not only that, but you will be able to find out what the secret it, here, on slashfilm.com. So please check back. Until then, you might want to hit one of those buttons on the Super8Secret website and spread the word, because, well, who knows what might happen (or not happen) if you don't?