Wayne Kramer To Direct 'Ecstasia'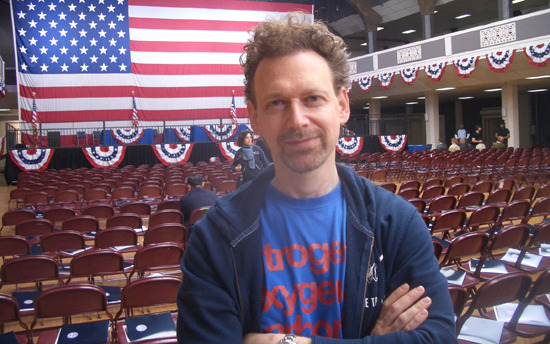 Wayne Kramer is another director who has jumped from one project to another over the past year or so. In the wake of Crossing Over in 2009, he was once a possibility to make Kane & Lynch, but he passed on that project. He was possibly going to make a film about Pretty Boy Floyd, but that hasn't gone anywhere yet. Then he was going to direct Sylvester Stallone in Headshot. But his vision for the film was more violent than Stallone wanted, and so he moved on from that, too.
Now he's set to direct a futuristic drama called Ecstasia from his own script. Relativity Media just optioned the script, and this looks like it'll be the next Wayne Kramer film. The movie sounds like it takes place in an almost dystopian alternate timeline where the only love between humans is created artificially.
Deadline has a few details on the script, and the site's report makes it sound... complicated. Here we go: Ecstasia is an "emotional Viagra" that is incredibly expensive and implanted
via a small chip. In the film's "alternative universe," love only exists through the stimulation of this chip — a process called 'commitment' — and so if you can't afford the chip, you can't love. The plot features "a man and woman who turn to desperate measures when they can no longer afford the costs of "commitment."
Questions: if people can no longer naturally 'love,' why do they want to do so artificially? (Isn't the process of wanting to love part of the same process of loving? Can you do one without the other? Can these people desire, though they can't love?) I presume, too, that there is some social benefit to 'commitment.' Also, adjunct to that, will this be the most cynical futuristic relationship movie ever? Because right now, it definitely sounds that way. I like that this isn't just a routine action movie dressed up as sci-fi, and we'll follow the development of the film to see what's really going on here.