Bryan Singer Talks 'Jack The Giant Killer'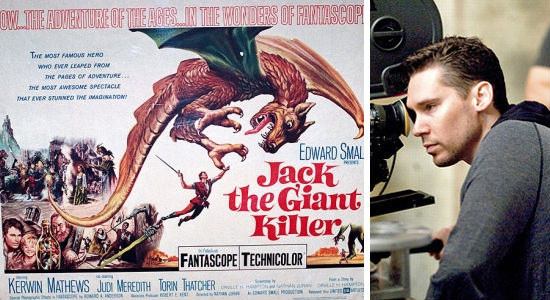 As many of us watch Nicholas Hoult as Hank McCoy, aka, The Beast, in X-Men First Class this weekend, the actor himself is off in London shooting his next film with Bryan Singer, X-Men's producer. Hoult is the star of Jack the Giant Killer, a 3D fantasy fairy-tale loosely inspired by Jack and the Beanstalk and Singer's first directorial effort since 2008's Valkyrie. Singer recently spoke to the Los Angeles Times about how this film, scheduled for release next year, is a wholly new experience for him.
In the LA Times interview, Singer begins by talking about how Jack the Giant Killer is totally different from his last film:
I think this is the antidote to Valkyrie. With that movie, I was so obsessed with the accuracy and the history and the detail, and this film is a fantastical time in England. It's not pegged to a particular time in history, and it deals with fun and broad characters.
Singer has spoken about how he will shoot this movie in a very unique way, plus it's his first 3D film, but in terms of romance, it's also new territory for the director of The Usual Suspects and Superman Returns:
It's the first time in one of my films that there's a romance that's not fraught with a love triangle. The simpleness of this romance is my cure for all the love triangles that permeated the X-Men.
As written by frequent Singer collaborator Christopher McQuarrie, Jack the Giant Killer isn't just a remake of Jack and the Beanstalk, it actually "plays off an English fairy tale of unknown origin" which only holds similarities to that story because Jack fights Giants in both. This film is more about a young hero who saves a princess – a very archetypal fairy tale. And though that sounds pretty simple, Singer thinks his film is slightly different from that:
I think this takes it a step further — it's all about the nature of storytelling. The tale is told by certain characters, and then it gets retold. It shows you can't separate the story from the way it's told.
Jack The Giant Killer is scheduled for release June 15, 2012. For more information, check out our previous articles on the film.