Possible Paul Greengrass Projects May Now Include Somali Pirate Film And Formula One Project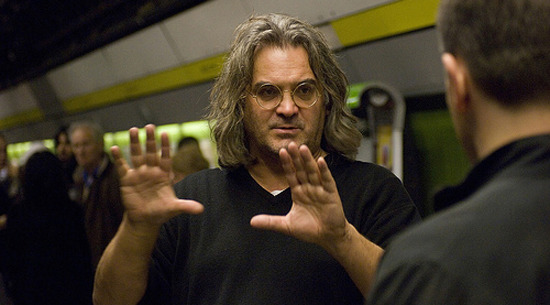 Although I really don't know the truth of the matter, I imagine that the past year has been a frustrating one for Paul Greengrass. Green Zone came out in March 2010 and was almost immediately labeled an underperformer. After a great deal of extra time was taken to reshoot and cut the not-exactly crowd-pleasing film, it probably could never be anything but. Then multiple projects came and went, most notably the civil rights film Memphis, which got the thumbs-down from both Universal and the Martin Luther King, Jr. estate.
So what will the director make next? The biggest possible option seems to be a film based on the merchant-vessel meets Somali pirates hostage situation chronicled in the memoir A Captain's Duty. But there is also a Formula One film called Rush, written by big-time screenwriter Peter Morgan, that may be on the horizon.
Vulture reports on the decision point between Rush and the Somali pirate film, which is now going by the awkward and almost certain to change title Maersk Alabama. The latter has had Tom Hanks attached to play Captain Richard Phillips, and is a Scott Rudin project. (As was Memphis. Or as *is* Memphis, as we've heard that will still get made, somewhere, eventually.)Rush, meanwhile, is a Peter Morgan script about Niki Lauda's 1976 season, which features highlights like a rivalry with English racer James Hunt, and a near-fatal crash in which Lauda lost the track, crashed, burned and went into a short coma. James Hunt won that race, but Lauda persisted in challenging him throughout other Grands Prix that year.
So: a promising project, but between these, the possible WikiLeaks film for which his name has been thrown around and at least one more mystery project that Vulture has heard of but has no real intel on, are we really anywhere beyond square one when it comes to predicting "this is next" for Paul Greengrass? Doesn't look like it. One first instinct is to vote for Maersk Alabama, because it is the obvious Greengrass project. But I actually like the obsessive vibe I get from Rush, and that could be a great change-up from his last few films.