'Transformers: The Ride' Queue Concept Art Leaked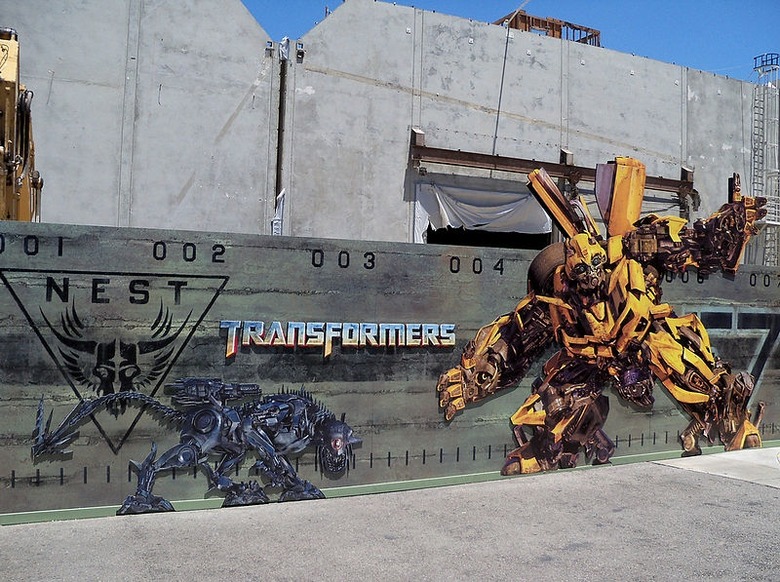 In October 2008, Universal Studios announced that they would be launching a theme park attraction based on Michael Bay's Transformers at the Hollywood and Singapore theme parks. The ride will use High Definition 3D footage, along with practical special effects and "stunning" robotics (ie expect giant animatronic robots) to "place humans in the middle of a war between the Autobots and Decepticons". It is expected to use the same ride system of The Amazing Adventures of Spider-Man ride from Universal's Islands of Adventure. The new ride lasts five minutes, a quarter of a mile, with the ride vehicles rising to 60 feet in the air.
Last month Universal announced that 20-30 minutes of storytelling will be built into the queue, similar to the experience done at Harry Potter and the Forbidden Journey in Orlando. We've previously posted concept art from the ride (we've included them after the jump if you didn't see them way back when). This week a few concept images from the ride's queue  found their way online.
Queue concept art (via: Theme Park Insider)
Previous ride concept images: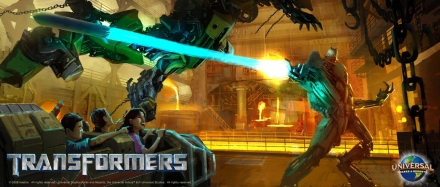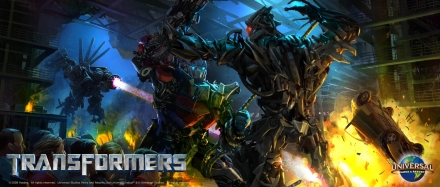 In Hollywood, the attraction replaces the former Backdraft special effects show and special effects stages in the lower lot, and is expected to open in early 2012. The Singapore ride is set to open earlier, late 2011.