'Avatar: The Exhibition' Opens In Seattle This Weekend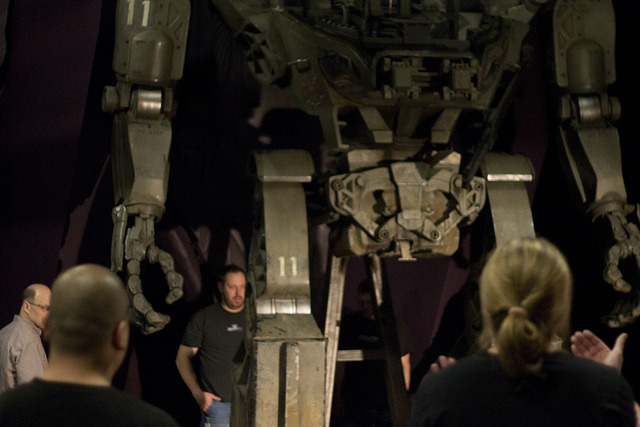 Pandora and Seattle have a lot in common. Both have a strong pro-environmental stance, lush, beautiful green foliage and a valuable natural resource. And though Pandora is fake and Seattle is real, the two become one this weekend as the Experience Music Project Museum will host the inaugural opening of Avatar: The Exhibition. The exhibit will be open from June 4-September 3 and include "authentic props and costumes, interactive displays, concept models, and sketches" from the highest grossing film of all-time. Plus, if you go on opening day, many of the film's stars will be on hand. Get all of the info after the jump.
Here's what James Cameron had to say about the exhibit:
The exhibition is going to be a unique opportunity for people to learn more not only about how the film was made, but also experience Pandora in a much deeper way.  Fans will be able to see in-person the workmanship behind the film, whether it's how scenes are captured; or how a Na'vi costume was built first as a real world garment then produced digitally. It'll create a tactile reality that'll be a good companion to having seen the movie.
For fans eagerly awaiting Avatar 2 and 3, this exhibit should be a pretty nice diversion. This and the stellar Special Edition Blu-ray for course. Plus, if you can't make it all the way up to Seattle, it will travel the country once it leaves the Pacific Northwest though those dates have yet to be announced.
On June 4, opening day, Michelle Rodriguez, CCH Pounder, Giovanni Ribisi and Laz Alonso will be on hand doing panels and checking out the museum. For more information on how you can interact with them, check out the official website.
The EMP at Seattle Center is located at 325 5th Ave N, Seattle, WA 98109 and tickets are $18 on site of $15 on line. Click here for more info.
Finally here's a video about the exhibit.