Watch A Jessica Biel Revlon Commercial Directed By Darren Aronofsky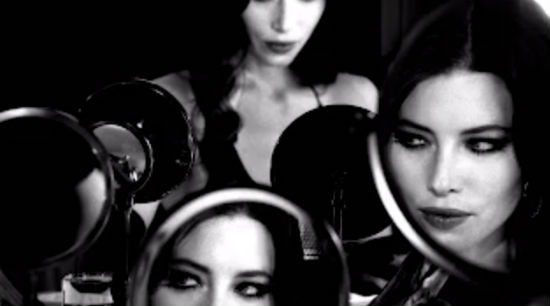 Darren Aronofsky's original plan was to follow up Black Swan with The Wolverine. Instead, he chose Luscious Plumping Mascara. Aronofsky's second directing gig (he did a Yves Saint Laurent commercial too) after the incredible success of Black Swan is this brand new Revlon commercial featuring Jessica Biel and rapper/producer Pharrell Williams. In classic Aronofsky fashion, there's plenty of beauty going on in these frames. Check it out after the jump.
Thanks to The Hollywood Reporter for the heads up.
In their piece, they focus on Jessica Biel basically selling herself to Aronofsky on a future role:
I'd love to do a film with him. It was the beginning of our relationship.
We'll see how that works out. Biel is pretty busy in the coming months, starring in Total Recall and Playing the Field while Aronofsky is currently without a project. Not that he'd have a problem finding one.