Focus Features Sets November Date For 'Tinker, Tailor, Soldier, Spy'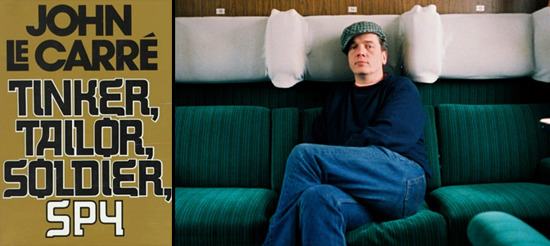 One of my most anticipated films of the year is Tinker, Tailor, Soldier, Spy. That's in part because it is the new film, at last, from Let the Right One In director Tomas Alfredson. And in part because the cast is about as good as they come (if quite skewed towards the male): Gary Oldman, Colin Firth, Tom Hardy, Mark Strong, Benedict Cumberbatch, Ciaran Hinds, Mark Strong, Svetlana Khodchenko, Toby Jones, John Hurt, Stephen Graham and Kathy Burke. Whew. That is a mad bastard of a cast list.
Now the film will be released on November 18 by Focus Features.
That's prime Oscar territory, and the same weekend as Breaking Dawn Part 1 and Happy Feet 2, which means that everyone has something to see that weekend. And that Oscar-friendly date might have something to do with why the movie is going out as a Focus Features release, rather than a Universal one. Same company in the long run, different logo, different marketing style.
I understand there are people who revere the original BBC series that adapted John Le Carre's spy thriller novel, in which retired British intelligence agent George Smiley (Alec Guinness in the BBC series, Gary Oldman in this version) is brought back into action to uncover the operation of a mole in MI6. And I can understand why some people might look askance at this new version. But I'm going to trust the material, the director and the cast and hope for the best. Obviously I'm pinning some high hopes on this one, but with a roster like that and proven matieral it is difficult not to be a little eager for the result. [Variety]