Lena Endre And Amy Adams Added To Paul Thomas Anderson's Untitled Religious Film [Updated]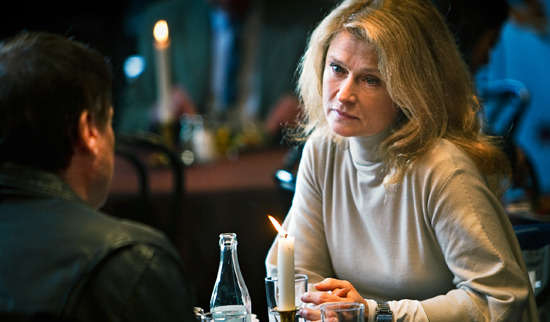 Paul Thomas Anderson is soon to shoot his untitled religious drama formerly called The Master, with Philip Seymour Hoffman and Joaquin Phoenix starring and Laura Dern, Jesse Plemons and David Warshofsky supporting. The last two were just announced yesterday, and today we've got one more name for the film. That would be Lena Endre, likely famous to audiences in the US as the actress who played Erika Berger in the original The Girl With the Dragon Tattoo.Update: Amy Adams has now officially signed on as well, playing the wife of Philip Seymour Hoffman's character. Original article follows.The Playlist confirmed her involvement in PTA's film, as she had been mentioned as a possible cast member last month. Also mentioned at the time were Madisen Beaty and Amy Adams, though we don't know if either will end up in the real cast. (Edit: Obviously, the update to this article erases doubt about Amy Adams.) We don't know anything about Lena Endre's role in the movie, but just knowing the movie is happening is enough for now. We can wait to get the specifics. All we've got right now is this:
Script finds Anderson regular Philip Seymour Hoffman playing a charismatic intellectual who, after witnessing the horrors of WWII, creates a belief system designed to catch on with other lost souls in post-war America. Joaquin Phoenix and Laura Dern co-star, with the former playing an alcoholic drifter who becomes his right-hand man and disciple. The tenants of the faith closely mirror those of Scientology.