Jesse Plemons And David Warshofsky Join Paul Thomas Anderson's Latest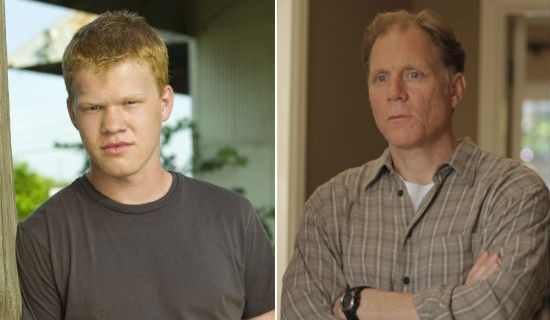 The wounds of previously losing a new Paul Thomas Anderson film run deep, so the more news that breaks on that film now that it's happening, the better. We're finally going to see another film from the man behind Hard Eight, Boogie Nights, Magnolia and There Will Be Blood and the currently untitled project, formerly called The Master, has just added two names to its already impressive cast. Jesse Plemons, who became one of the best parts of NBC's Friday Night Lights in its final seasons, has been cast as the son of Philip Seymour Hoffman's character while David Warshofsky, who worked with Anderson on There Will Be Blood, will play a detective. Also in the movie are Joaquin Phoenix and Laura Dern. Read more after the break.
Variety exclusively broke the news of this casting but didn't have much other information other than what was already known:
Script finds Anderson regular Philip Seymour Hoffman playing a charismatic intellectual who, after witnessing the horrors of WWII, creates a belief system designed to catch on with other lost souls in post-war America. Joaquin Phoenix and Laura Dern co-star, with the former playing an alcoholic drifter who becomes his right-hand man and disciple. The tenants of the faith closely mirror those of Scientology.
After gaining some notoriety from his Friday Night Lights work, Plemons has been popping up in a slew of movies such as Observe and Report, Paul, and will be seen in Peter Berg's Battleship. Not only is he a fine, upcoming actor, he really does bare a striking resemblance to Hoffman. Well done, PTA.
As for Warshofsky, he's been popping up in great movies for years. In addition to There Will Be Blood, he was recently in Taken, Unstoppable and was just cast in Steven Spielberg's Lincoln.
What do you think of these two men joining a cast that already includes Hoffman, Phoenix and Dern?