'Breaking Bad' Season 4 Teaser Trailer Premieres, Show Returns July 17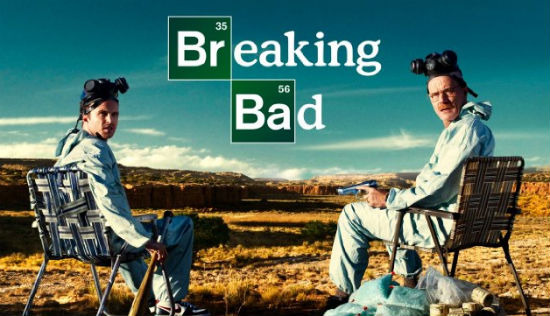 Fans who've had to wait a full year since the incredible final shot of season three of Breaking Bad, we feel your pain. Vince Gilligan's show about a meth-dealing chemistry teacher (Bryan Cranston) and his former student/assistant (Aaron Paul) is constantly filled with incredible tension and, after last year's finale, we all needed time to decompress while eagerly awaiting the next chapter. That wait is almost over.
AMC has finally announced that the fourth season of Breaking Bad will premiere on July 17 and put together a one minute teaser trailer to whet your appetite. Don't worry, it's all footage from the previous seasons so no spoilers for what's to come, only what's already happened. Check it out after the jump.
The teaser trailer premiered on the AMC website. Check it out. And, like I said, it's only footage from the previous seasons so if you haven't seen those, this would be considered major spoilers.
I've recently become a fan of Breaking Bad (I caught up in replays and feel for fans who've had to wait week to week for the next episode) and think, in terms of pure tension and impossible situations, there's nothing like it on TV. Each season has gotten progressively better and, with a year to rest and prep for this season, there's no reason to think Gilligan and crew won't step it up a notch again this year.
Here's the brief description of the coming season given on the AMC website:
Once you break bad, you never go back. In Season 4, the game has changed: Walter White has lost his family and is on the verge of being caught; Jesse wants back in the business. Breaking Bad returns on July 17, 2011.
What do you expect will happen this year? Is it hard to watch this show week to week or do you prefer to wait and catch up on DVD?