See Sean Young's Polaroids From The 'Blade Runner' Set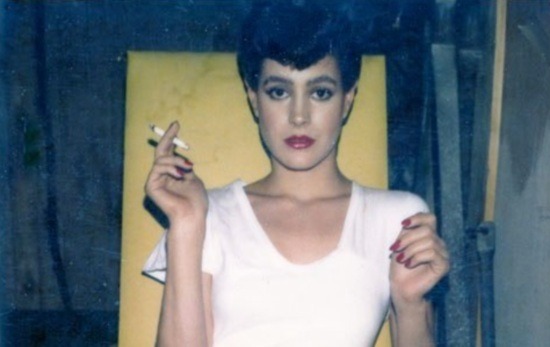 In the nearly three decades since its release, Ridley Scott's Blade Runner has become one of those cinema classics revered, revisited, researched, analyzed, and discussed by film geeks everywhere. Entire books and movies have been devoted to picking apart the film, its making of, and its legacy.
Now, a recently rediscovered series of photographs reveals... well, nothing new whatsoever. But they're so cute and charming they're worth a look anyway. Apparently, actress Sean Young had her Polaroid camera with her on set, and spent some of her downtime snapping pictures of the cast and crew. Check out some of the photos from her album, including shots of Young with co-stars Harrison Ford and Rutger Hauer, after the jump.
It's pretty well known by now that there was drama on the set, but you wouldn't know it from looking at these pictures. Actually, you can't tell much of anything by looking at these photos, aside from how handsome a certain hobo with a shotgun looked back in the day. (And the fact that fashion really is cyclical. Seriously, set aside the fact that some of these faces are world-famous today, and these Polaroids look like they could've been taken at any hipster bar in Brooklyn earlier today.) Still, it's fun to flip through and imagine the cast and crew goofing off on set. Head over to Young's website (via Buzzfeed) to see the rest of her album.
Young, of course, played love interest Rachael, (um, spoilers, for a 29-year-old film) a replicant who initially believes herself to be human. The role was one of the earliest and biggest of Young's career, which also includes parts in Stripes, Wall Street, Dune, and Ace Ventura. More recently, she appeared in a recurring role on The Young and the Restless, and was the first contestant eliminated on Skating with the Stars. As for Blade Runner itself, it's currently in the process of being revisited in the form of a possible prequel/sequel to be produced by Warner Bros.' Alcon Entertainment.
Discuss: What's with Harrison's face? Please speculate in the comments.