VOTD: '[the Films Of] Baz Luhrmann'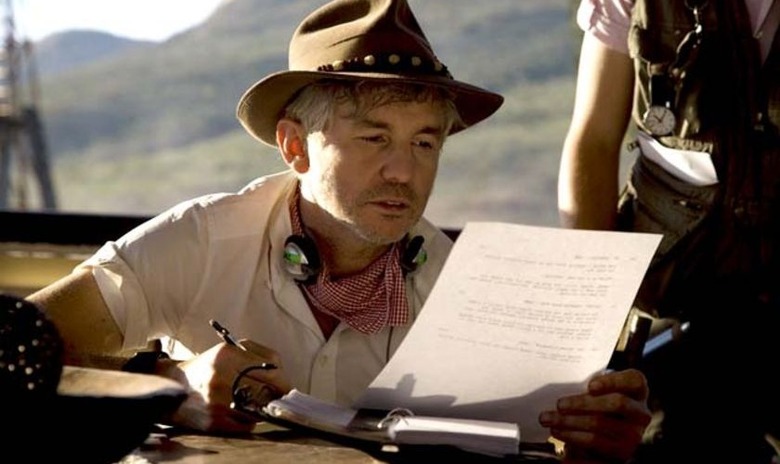 In our last post about Kees van Dijkhuisen's ongoing "[the films of]" series, we gave his hint for the next director who'd be getting the montage treatment: "theatrical." At the time, we could only guess what that clue might mean. Now, in retrospect, the answer seems obvious. The fifth installment of van Dijkhuisen's yearlong, twelve-part homage series, "[the films of] Baz Luhrmann," focuses on the Aussie director's lush, unapologetically romantic style, as seen in his films Strictly Ballroom, Romeo + Juliet, Moulin Rouge!, and Australia. Watch it after the jump.
All four of Luhrmann's features are used in this compilation, as well as three songs from two of his films: "Your Song" and "Roxanne" from Moulin Rouge!, and Radiohead's appropriately titled "Exit Music (For a Film)" from Romeo + Juliet. Lurhmann's always had a flair for rich, distinctive imagery — say what you will about Australia, but you can't deny that it at least looked gorgeous — and van Dijkhuisen does an excellent job of capturing it here. Luhrmann, of course, will next be reuniting with Romeo + Juliet star Leonardo DiCaprio for an adaption of F. Scott Fitzgerald's The Great Gatsby.
As always, van Dijkhuisen's video is accompanied by a behind-the-scenes Tumblr post that offers insight into the process and labor that goes into making these montages. This month, van Dijkhuisen explains a bit about the structure of "[the films of] Baz Luhrmann:
I tried to build the video in a way that Luhrmann builds his films: the intro, which is sweet and optimistic, then the second act, where problems start to arise and the climax is introduced, the climax itsself, in which all hell breaks loose, everyone dies and cries... But what's so interesting is that Luhrmann always squeezes in an additional scenes, where the characters reflect on decisions that lead to their inevitable fate with a sense of guilt and regret. Luhrmann shows these characters taking fate in their own hands and the viewer is oftenly already aware of the outcome, which makes his films incredibly tense to watch.
It's worth reading the rest of his post if you enjoyed the montage, so head over to his site (linked above) to see more. And if you haven't already (or even if you have), be sure to check out the previous installments of the series: "[the films of] Sofia Coppola," "[the films of] Danny Boyle," "[the films of] David Fincher," and "[the films of] Wes Anderson."
Discuss: Shoutouts to /Film readers Mugla, Joel Walden and Nick for correctly guessing Baz Luhrmann for this installment in the comments from the last installment. The clues for next month's director? There are two: "surrealism" and "made a short film about a man being chased by a human-sized turd." Any guesses?