Cool Stuff: Quentin Vs. Coen Round Two - Exclusive Images, Video And More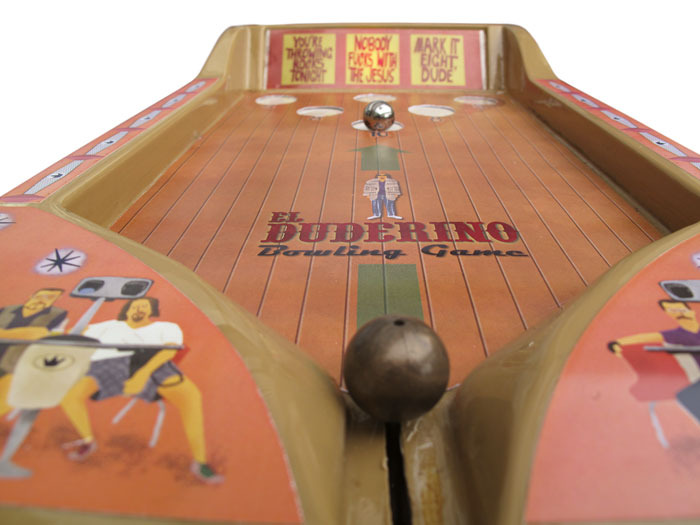 Last month, a battle between Quentin Tarantino and The Coen Brothers began on art gallery walls in New York City. Later this week, that battle continues in San Francisco as Spoke Art presents Quentin vs. Coen Round Two, a follow-up exhibit to their wildly successful New York show. Tons of recognizable artists have contributed new art based on the films of Tarantino and the Coens, and fans can see, and purchase it, for themselves, beginning June 2 through June 30 at the Spoke Art Gallery, 816 Sutter St., San Francisco.
We've got some exclusive images from Tim Doyle and Max Dalton as well as a video from the first show, information on how you can get free art and much more. This show looks awesome. Check it out after the break.
For starters, here's an idea what to expect when the doors open on June 2, but on a much smaller scale as the gallery in San Francisco is considerably smaller than the one Spoke rented in New York. This is a video from the first Quentin vs. Coen show.
Quentin VS Coen – A Tribute to Tarantino & the Brothers from Colin M Day on Vimeo.
The line will probably be as long for Round 2, though, as the first 50 people in line will get Tim Doyle's uncut handbill sheet from The Big Lebowski and the 100 after that will get individual characters. You can see an exclusive sneak peak of that in the gallery below.
Also in the gallery are exclusive images of Max Dalton's 1/1 Big Lebowski bowling game, as well as Dalton's Lebowski rug and more. Mouse over each for the artist name.
Quentin vs. Coen Round Two opens June 2 with a reception from 4 to 10 p.m. and then remains open through June 30 during regular gallery hours, 11 a.m.-6 p.m. Tuesday – Saturday. The Spoke Art Gallery is at 816 Sutter St. in San Francisco. Visit spoke-art.com.