Alice Braga Joins Neill Blomkamp's 'Elysium'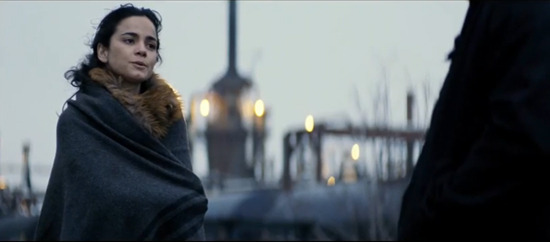 The latest addition to the cast of Neill Blomkamp's mysterious second film Elysium is Alice Braga, who has been seen in Predators, Repo Men, The Rite, and City of God. As with most of the cast of the film, we know nothing about her role at this point. Indeed, apart from the fact that the script contains some of the same blend of sci-fi and topical commentary that characterized District 9, and the fact that it is set 150 years in the future and involves Jodie Foster as the head of state of an alien planet, we know very little about Elysium as a whole.
The quote from Neill Blomkamp that we keep going back to is: "It is science fiction and it has many sociopolitical ideas that interest me. Those ideas are wrapped up inside something that is like a Hollywood action film... It's totally original, it's my own story ... It's set on another planet, but it's cool. It's violent, very violent, and very unique hopefully."
The cast also includes Matt Damon, Sharlto Copley, Wagner Moura and William Fichtner. Elysium will shoot in Vancouver this summer before moving to Mexico City. Sony has dated the film for March 1, 2013. If we're lucky, maybe Comic Con will be an occasion for the release of some slight new info about the film's story. [Deadline]