'The Girl With The Dragon Tattoo' Red Band Teaser Trailer Hits The Net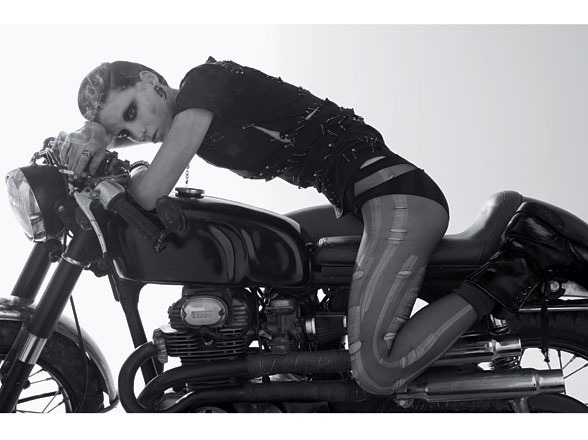 Popping up randomly in theaters across the world this weekend, the 100-second, red-band teaser trailer for David Fincher's The Girl With The Dragon Tattoo won't be officially released until next week. However, this early contender for trailer of the year is currently playing on YouTube. Check it out while you can.
If this gets taken down, we're sorry, it'll be up in a better version soon. But wow. What a trailer.
Did anyone see this in a theater this weekend? I know that I saw both The Tree of Life and The Hangover Part II at Arclight Hollywood, one of the premiere theaters in the country, on two of their best screens, and neither played this so it must be pretty elusive.
The Girl With The Dragon Tattoo was first an international best-seller by Stieg Larsson which was then adapted into a hit Swedish movie directed by Niels Arden Oplev. The story centers on an investigative journalist named Mikael Blomkvist who is hired to bring closure to a long gestating missing person's case. While investigating the case, he runs into Lisbeth Salander, the girl of the title, who has a terrible guardian and a penchant for hacking, among other things. Together Blomkvist and Salander team up to solve the mystery. The film launched the careers of Michael Nyqvist and Noomi Rapace, who will soon be appearing in big Hollywood films like Mission Impossible Ghost Protocol and Sherlock Holmes: A Game of Shadows among others.
The book, and film, spawned two sequels and Sony quickly purchased the remake rights for the film you see the trailer for above. It stars Daniel Craig and a near unrecognizable Rooney Mara as Blomkvist and Salander under the director of David Fincher, hot off the success of The Social Network.
Basically, even without an insanely good trailer like the one above, this movie would be highly anticipated. It's scheduled for release December 21.