Brad Pitt Confirmed To Narrate Terrence Malick's 'Voyage Of Time,' More Details Revealed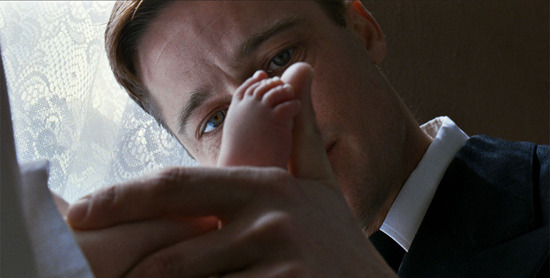 The past couple of weeks have been like Christmas for Terrence Malick fans. A new film (The Tree of Life, opening limited tomorrow) and information about two more films: the IMAX documentary Voyage of Time and a new drama possibly to be called The Burial. We just got confirmation that Voyage of Time would still be happening, after most talk of the project seemed to dissipate in the past six months.
Now a new interview with producer Bill Pohlad (the day you see an interview with the reclusive Terrence Malick will probably be the day the Rapture actually happens) sheds a bit more light on both projects.
The LA Times spoke to the producer, and among other things he confirmed that Brad Pitt will indeed narrate Voyage of Time as rumored two years ago. He explained that the film was back-burnered as they didn't want to 'cannibalize' The Tree of Life, but that, as mentioned yesterday, Terrence Malick still very much wants to do the film.
Additionally, the LAT got hold of documentation for the film that is illustrated with "images of jellyfish, crocodile embryo, nebular clouds, a slot canyon in Utah and Jupiter's moon Ganymede" and which says the film will cover "the whole of time, from the birth of the universe to its final collapse." As we've suspected since seeing The Tree of Life, the film sounds like a great expansion of the 'cosmic' sequences in that movie. The document for the film also promises subject matter including "the first signs of life, bacteria, cellular pioneers, first love, consciousness, the ascent of humanity, life and death and the end of the universe."
But first we'll see the untitled drama referred to in some quarters as The Burial, which stars Javier Bardem, Olga Kurylenko, Rachel McAdams and Ben Affleck. Additional shooting was just finished for that, and the LAT reports that it is said to be "even more experimental than Tree of Life." Tree is pretty damn experimental — it may be the biggest-budget experimental film ever made — but that remark is nebulous enough that it could mean almost anything. Without knowing who said it and what they consider 'experimental,' it's just a point of conjecture for the rest of us.
[The Tree of Life image from TwoWaysThroughLife]