UPDATE: 'The Lion King' 3D Blu-Ray Trailer; Plus Full Theatrical Re-Release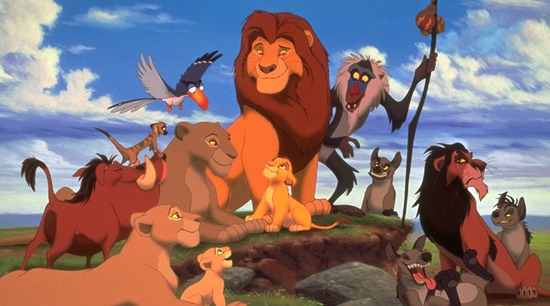 We may receive a commission on purchases made from links.
UPDATE: The Hollywood Reporter now says that The Lion King will be getting a full theatrical 3D re-release on September 16 leading up to the Blu-ray release October 4. Read more about the update after the jump. Original article follows.
When Disney released The Lion King in 1994, they were kicking on all cylinders. They'd recently released The Little Mermaid, Beauty and the Beast and Aladdin but after the quality of those films, a follow-up seemed impossible. However, The Lion King delivered big time and to this day remains one of Disney's most successful films of all time. Though it had a very solid DVD release in 2003, that disc is now out of print so Disney will officially re-release the film not only on Blu-ray, but on 3D Blu-ray later this fall. Yes, The Lion King is getting a 3D post-conversion. They're even re-releasing the film theatrically, in 3D, at at least one location, Disney's flagship theater, the El Capitan in Hollywood CA from September 2 through October 6. Want to get even more excited? Check out the trailer for the 3D release after the break.
Thanks to Yahoo for the trailer. The update on the full theatrical re-release is at the bottom.
I can't be the only one who watched that trailer and not only got goosebumps, but was immediately taken back to their childhood, listening to the awesome music from the film and watching it over and over in the theater and eventually on VHS. Though it's not my favorite of the new golden age of Disney films (that honor would go to Aladdin, just for its free-wheeling tone) I believe The Lion King is a better film, easily on par with the Best Picture nominee Beauty and the Beast. If it was released in a weaker year, it probably would have gotten a nod too. Unfortunately for Disney, it came out the same year as Pulp Fiction, The Shawshank Redemption and Forrest Gump.
You can preorder the Four-Disc Diamond Edition Blu-ray 3D / Blu-ray / DVD / Digital Copy, which will probably come out in October, after the aforementioned theatrical run, over on Amazon. For more information the theatrical re-release, head over to the El Capitan website.
UPDATE: As stated in The Hollywood Reporter, the El Capitan is not the only theater to get The Lion King 3D back on the big screen. They'll get it first, on September 2, but on September 16, it'll open everywhere much like Titanic and Star Wars Episode I: The Phantom Menace in the months following.