'The Descendants' Trailer: Alexander Payne Returns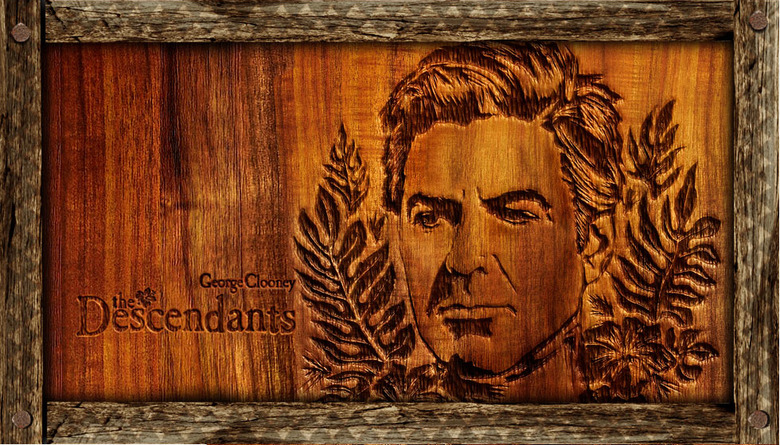 It has been seven long years since Alexander Payne last had a film in theaters. He's done a lot of work since Sideways, producing some films (Cedar Rapids) and television (Hung) and working to develop quite a few projects. He spent some significant time on the film Downsizing, which was shelved late in development; that's when he jumped at making The Descendants with George Clooney. This one is right in Payne's wheelhouse: the story of a father dealing with his two daughters after an accident leaves his wife terrible injured. While trying to get back into being a proper father, he discovers that his wife had been having an affair, and things get emotional from there.
The first trailer has landed, and fans of Alexander Payne's previous films will probably love it. Everyone else should check it out just for a brief bit featuring Robert Forster.
George Clooney looks like he gives a standout performance here: slightly weary and bitter, but present with an everyday appeal that is a bit different from what we've seen from him on screen in recent performances. The rest of the cast includes Shailene Woodley, Beau Bridges, Robert Forster, Judy Greer, Matthew Lillard, Nick Krause, Amara Miller, Mary Birdsong, Rob Huebel, and Patricia Hastie. If this trailer is anything to go on, The Descendants shows Alexander Payne still firmly in control of an emotional tone that doesn't veer too deeply into the saccharine. Glad to have him back.
Watch Robert Forster punch a kid in HD at Apple.
From Alexander Payne, the creator of the Oscar-winning SIDEWAYS, set in Hawaii, THE DESCENDANTS is a sometimes humorous, sometimes tragic journey for Matt King (George Clooney) an indifferent husband and father of two girls, who is forced to re-examine his past and embrace his future when his wife suffers a boating accident off of Waikiki. The event leads to a rapprochement with his young daughters while Matt wrestles with a decision to sell the family's land handed down from Hawaiian royalty and missionaries.