Sony Likely To Distribute Kathryn Bigelow's Osama Bin Laden Film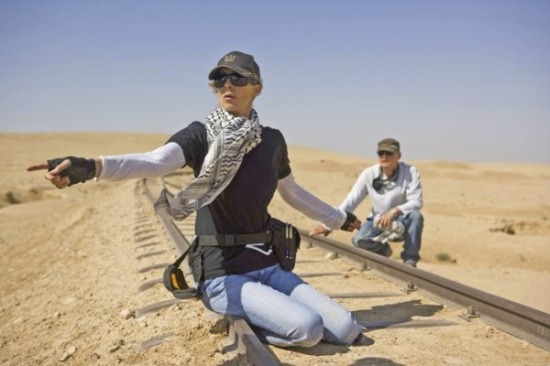 Here's a minor update on the film that The Hurt Locker collaborators Kathryn Bigelow and Mark Boal have been rapidly altering in the wake of Osama Bin Laden's death. The movie once referred to as Kill Bin Laden and Killing Bin Laden is now untitled (we knew that was never going to be the real distribution title) and it looks like Sony will be the company that ends up with distribution rights.
Deadline says that Mark Boal is nearly done with the script rewrite that was kicked into motion a couple weeks back when President Obama announced that Bin Laden had been killed in Pakistan. Megan Ellison's Annapurna Pictures is financing, and Sony is now negotiating for US and Canadian distro rights.
We know few other details about the plot, other than that earlier drafts were oriented around a Navy SEAL team's unsuccessful bid to kill Bin Laden (a fact that was initially denied), and the new draft is being crafted to reflect the real-world events that recently took place. Joel Edgerton is slated to be one cast member.
There will be competition for this film, as seems to be the case with so many projects that are calculated to capture the imagination of the mainstream public. Disney has crassly trademarked 'Seal Team 6,' and Universal and Peter Berg have Lone Survivor in the works, which follows another Navy SEAL team on an assassination mission. But the Bigelow/Boal film was nearing a starting line even before Bin Laden was killed, and so should be the one that goes into production first.