'No Blood, No Guts, No Glory' For Director Cary Fukunaga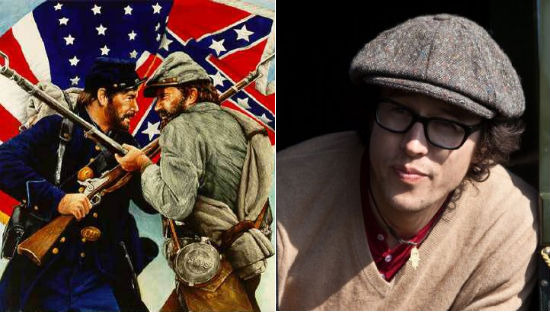 After directing two movies as completely different as Sin Hombre and Jane Eyre, it's impossible to pigeonhole director Cary Fukunaga as a specific kind of filmmaker. Does he make foreign language gang films? Adaptations of classic literature? His next film won't help solve the puzzle, but it sounds like it'll be an awesome new piece in that puzzle. Fukunaga has just signed with Focus Features to co-write and direct No Blood, No Guts, No Glory, a fictionalized tale about a daring heist mission set during the American Civil War. Read more after the break.
Variety exclusively broke the news of the deal and describes the film as follows:
Story follows a spy and 20 Union soldiers in disguise who board a train in Georgia in order to pull off a heist that could bring a quick end to the Civil War. Project is a fictionalized account of America's first special forces operation, though it's based on the real-life Civil War commando mission that inspired Buster Keaton's "The General."
Fukunaga will co-write with Chase Palmer, whose original script was on the Black List in 2009.
The one thing that Fukunaga's films do have in common – yes, there is something – is that in both he shows a unique ability to wrap his audience up in a totally unfamiliar world. Plus he doesn't need any kind of special effects to do it. A "Dirty Dozen in the Civil War" film, as it has been described, seems like he'll not only be able to do that, but it'll blend the action and suspense from Sin Hombre with the period beauty and passion exhibited in Jane Eyre.
[Addition from Russ, who couldn't resist: Germain beat me to this, but I'll abuse my power to add that this has just become one of my most anticipated future films. I cannot wait to see who is cast in this one.]
Sounds like an awesome pairing of up and coming filmmaker with fun, interesting material. Do you agree?