Michel Gondry Says He'll Shoot A Movie Starring Audrey Tautou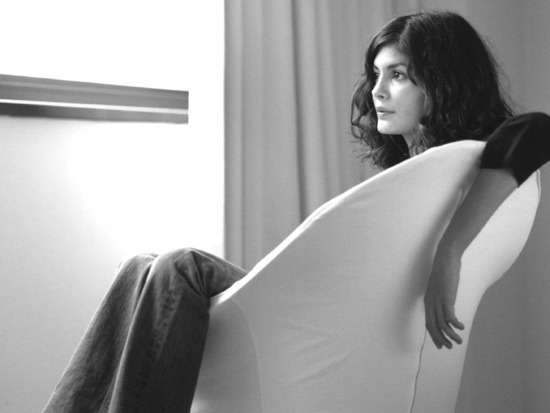 One of the good reports we somehow let other Cannes news bury late last week was the announcement that Michel Gondry plans to make a French-language film starring Audrey Tautou. We don't know that much about the project, but fans of the director will find that he wooed the actress with a tactic that is eminently Gondry. In addition to details on that we've got a heads-up on the rest of his rather extensive development slate, after the break.
The New York Times reports that Audrey Tautou will appear in Gondry's 'next big feature,' which is identified only as a movie to be shot in French. (And, presumably, in France.) He explains how he won the cooperation of the Amelie star:
I have a little Bolex camera. You crank to rewind it, and you shoot film – 16 millimeter. I'm doing a lot of short film in different subject. When I wanted to convince an actress to be part of my next project, I did an animation of me asking her with flowers and things, and flying, and sky.
The Times characterizes that as the director's next film, but he's got many other projects in various stages of development. There is The We and the I, a film that will be semi-documentary and semi-dramatic, with a school bus full of kids as the core characters. That had been slated to shoot this summer. There is a Noam Chomsky documentary, a possible adaptation of Philip K. Dick's landmark novel Ubik, the animated film Megalomania that he's making with his son, and a film called The Return of the Ice Kids that once had Ellen Page attached, and about which we've heard little in some time.