'The Little Mermaid' Gets Its Own 'Twist On The Classic Tale'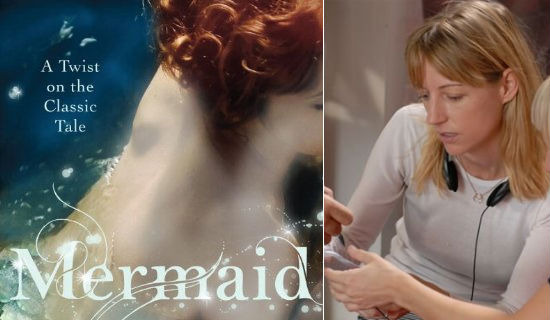 We may receive a commission on purchases made from links.
Alice, Snow White and Dorothy have all done it. Red Riding Hood too. Now The Little Mermaid is going down the road of dark fairy tale remakes. Sony has just picked up a decidedly un-Disney retelling of the classic Hans Christian Andersen fairy tale The Little Mermaid called Mermaid: A Twist on the Classic Tale by Carolyn Turgeon. The original story was most famously retold in the 1989 Disney film but this version, which will be written and directed by Country Strong helmer Shana Feste (above), adds a few more adult twists to the familiar story. Tobey Maguire and Jenno Topping will produce. Read a plot description and more after the break.
Variety exclusively broke the news of the deal and here's a plot description of Turgeon's book from the Booklist review on Amazon:
Turgeon refashions Hans Christian Andersen'ss beloved classic, The Little Mermaid, into something altogether darker and more foreboding. When two women from two decidedly different worlds fall for the same prince, what else can ensue but heartache and misery? After rescuing a human from the sea, mermaid Princess Lenia falls hard for Prince Christopher, even agreeing to give up her beautiful voice and to endure the constant pain caused by her new legs in order to pursue him on dry land. Meanwhile, Princess Margrethe has also set her sights on the handsome prince in hopes of uniting their two warring kingdoms. With Lenia's life on the line and war looming on the horizon, the prince's choice is bound to have catastrophic consequences. More robust than a fractured fairy tale, Turgeon's brooding retelling gives voice to both women, fleshing out an essentially tragic tale of destiny and desire. Not exactly a cozy bedtime story, but guaranteed to keep you guessing who – if anyone – will live happily ever after.
Take away the connotation of the Disney version of The Little Mermaid we all know and love and this sounds like the typical fantasy romance that's begun to see pop up here and there. Twilight meets Charlie St. Cloud or something like that. Even though I'd never see it in a million years, it seems to make financial sense, does it not?